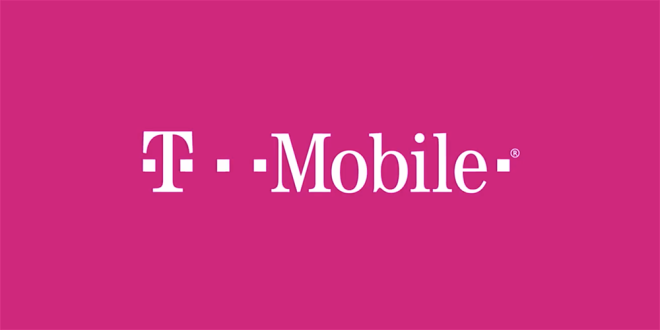 J.D. Power today released its report on wireless purchase experience satisfaction, and while T-Mobile didn't win, it did do fairly well.
This report on wireless purchase experience satisfaction evaluates the customer experience of making a sales transaction with their carrier. J.D. Power's study measures six factors, which are (in order of importance): store sales representative; website; offerings and promotions; phone sales representative; store facility; and cost of service.
In J.D. Power's report, AT&T won with a total of 845 points out of 1,000. AT&T also won the first wireless experience purchase report of 2016. T-Mobile once again came in second place with 839 out of 1,000 points, beating the average of 834. Verizon came in third with 824 points, while Sprint finished fourth with 804 points.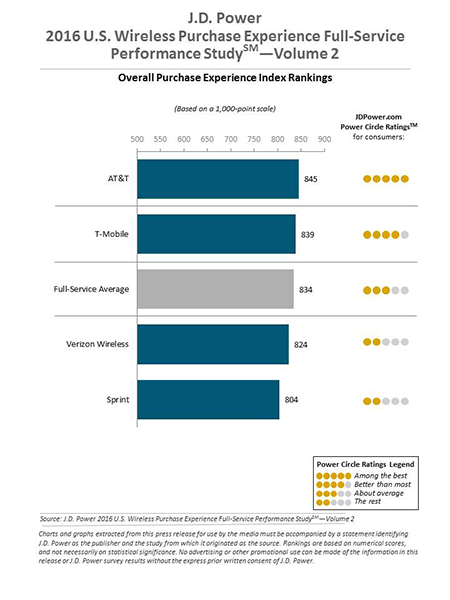 J.D. Power says that AT&T excelled in the store representative and offers and promotions factors.
On the prepaid side, MetroPCS finished with 806 points out of 1,000. That makes it tied for third with Boost Mobile out of eight no-contract carriers. Consumer Cellular won out in this category with 899 points, while Cricket came in second with 819. Rounding out the no-contract group is Virgin Mobile with 803 points, Net10 with 794, TracFone with 791, and Straight Talk with 782 points.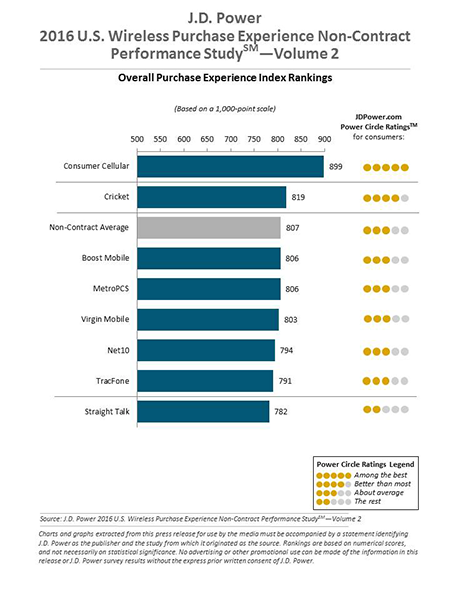 T-Mobile has done well in recent J.D. Power reports relating to wireless customer care, including a recent ranking on total ownership experience, and it also came in first in a recent Nielsen study on overall wireless customer satisfaction. T-Mo hasn't quite been able to take J.D. Power's award for wireless purchase experience, but it is coming in a close second place, which is still a good performance for Magenta.
You can read J.D. Power's full report at the link below.
Source: J.D. Power