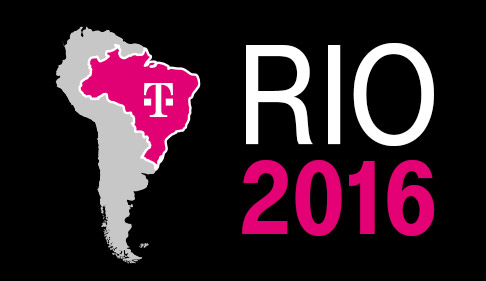 Any T-Mobile customers lucky enough to be in Rio de Janeiro for the Olympics are enjoying free unlimited high-speed data. And today T-Mo announced that anyone traveling to the Paralympics will get the same.
T-Mobile is extending its offer of free unlimited high-speed data for customers in Brazil through September 18. That means that Simple Choice postpaid customers in Rio for the Paralympic Games will have unlimited high-speed data, just like the folks down there now for the Olympics.
In addition to the free unlimited high-speed data, T-Mobile customers in Brazil get free calls back to the U.S. as well as free texting.
And just like it did with the Olympics, T-Mobile is providing the families of U.S. athletes competing in Brazil a free Samsung Galaxy S7 edge with T-Mobile service and a Gear 360 camera to document their time at the Paralympics.
The Rio 2016 Paralympic Games run from September 7 through September 18.
Source: T-Mobile