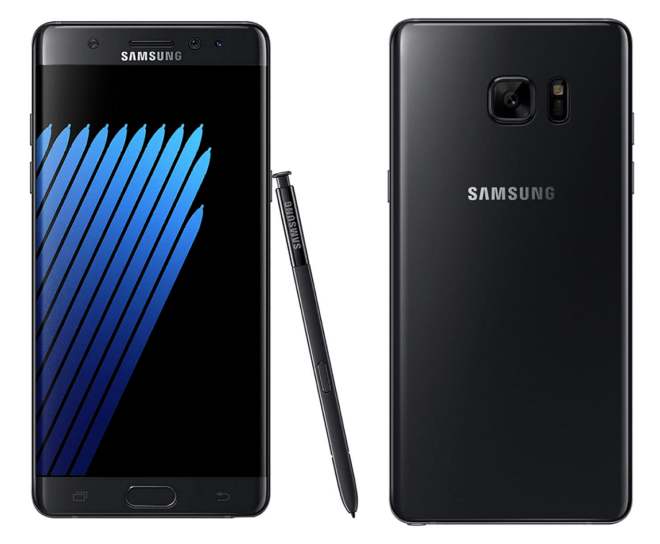 When Samsung announced the Galaxy Note 7, it detailed several of the phone's new features, like a water-resistant body, dual curved edge display, and improved S Pen. Now it's been discovered that Samsung slipped in another feature that it didn't mention on stage.
The Samsung Galaxy Note 7 appears to include 4×4 MIMO support, a new feature for consumer smartphones. The capability was found by Reddit users milan03 and 50atomic, and as you can see below, it was found on a Note 7 at a T-Mobile store. That "4RxD" indicates four-way receive antenna diversity.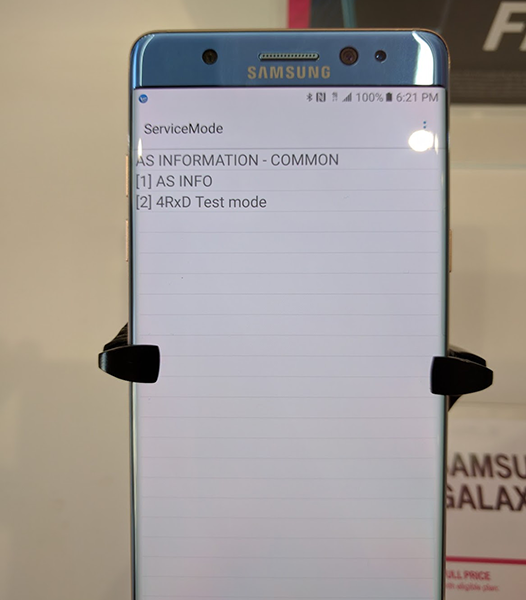 It's worth noting that the feature isn't officially supported by T-Mobile quite yet. CTO Neville Ray said back in December 2015 that T-Mo plans to roll out new technologies like 3-band carrier aggregation and 4×4 MIMO over the coming year, so we could see support roll out sometime later in 2016. The feature will also need to be enabled on the phone itself.
MIMO stands for Multiple Input Multiple Output, and so with 4×4 MIMO, the Galaxy Note 7 has four antennas for receiving data. With more antennas, you can get better download speeds, and including up to doubled peak download speeds when T-Mo flips the switch on 4×4 MIMO on its network. Plus, as Reddit user milan03 points out, faster download speeds can also help to save you battery life because you're getting downloads done faster. For more technical details, you can check out milan03's post here.
The Galaxy Note 7 is a flagship smartphone from Samsung, and they regularly pack their newest and most high-end tech into their Note phones. That's why it's not a huge surprise to see that the Note 7 is packing 4×4 MIMO capabilities. It's unclear when Galaxy Note 7 owners will be able to take full advantage of this feature, but with this discovery, the Note 7 may have become more attractive to some T-Mobile customers.
Does this news make you more interested in the Galaxy Note 7?
Source: Reddit