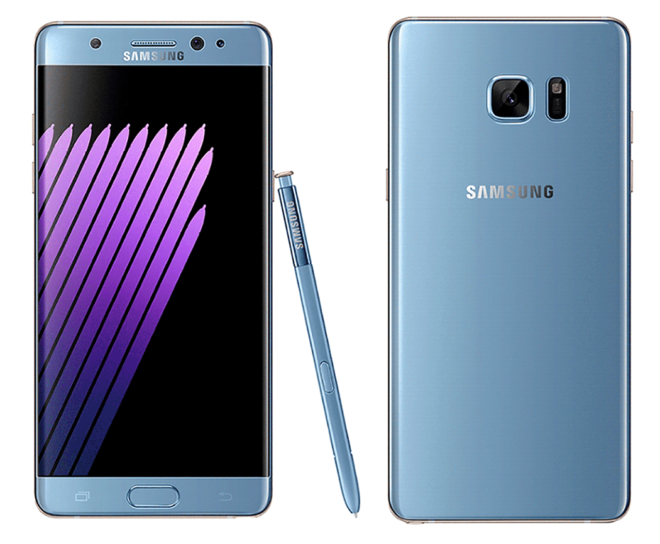 Another 2016 flagship smartphone is now official, as Samsung just took the wraps off of the Galaxy Note 7.
As expected, the Galaxy Note 7 doesn't look hugely different from the Galaxy Note 5 when it comes to design, but it does have one big feature that's different from the Note 5. The Galaxy Note 7's display features dual curved edges, making its more like the screen found on the Galaxy S7 edge than the flat display on the Note 5. The Note 7's screen is a 5.7-inch Super AMOLED panel with Gorilla Glass 5 and a resolution of 2560×1440.
Another major new feature of the Note 7 is one that doesn't quite jump out at you like the dual curved display does. Above that display is an iris scanner that gives you added security beyond the fingerprint reader that's built in to the home button. This iris scanner can unlock your phone like you'd expect, but you can also use it to authenticate Samsung Pay purchases and access other apps and services that support Samsung Pass.
Moving to the bottom of the Galaxy Note 7, we're greeted by a USB Type-C port for charging. This makes the Note 7 the first Samsung flagship to come equipped with a reversible USB Type-C port.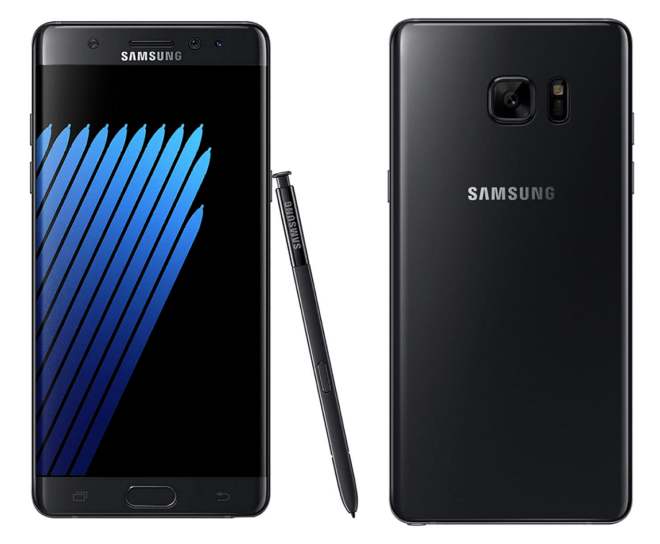 When it comes to raw specs, the Galaxy Note 7 offers the high-end specs that you'd expect from an Android flagship in 2016. There's 4GB of RAM, 64GB of storage, a microSD card slot, Snapdragon 820 processor, fast charging, wireless charging, and a 3500mAh battery, all wrapped in a body that's IP68-rated for water resistance. There's also a Dual Pixel 12-megapixel camera with optical image stabilization on the Note 7's backside, while the front of the new Note is home to a 5-megapixel selfie camera.
Of course, there's also an included S Pen stylus to make this Note 7 a proper Note. Samsung says that the S Pen features a smaller 0.7mm tip and improved pressure sensitivity.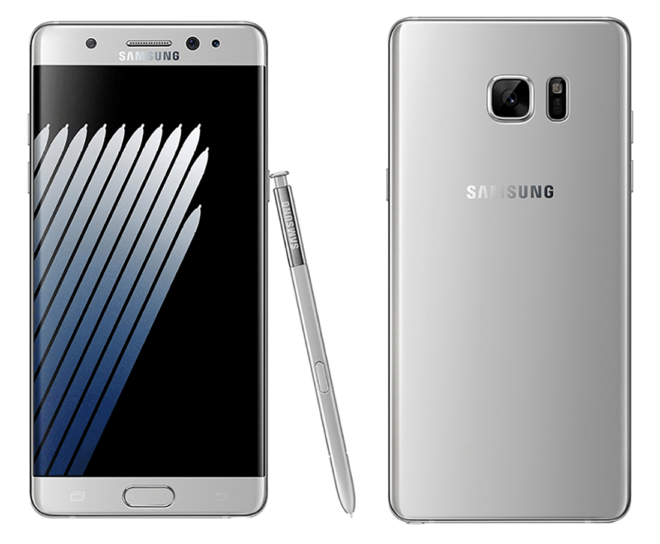 On the software side, the Galaxy Note 7 runs Android 6.0.1 beneath Samsung's custom user interface. Because the Note 7 has a dual curved edge display like the S7 edge, it also includes Samsung's Edge Panel software feature like the S7 edge. Edge Panel gives you quick access to apps, news, and other functionality. Samsung has also included several S Pen-specific software features, like Screen Off Memo for jotting down a note when the Note 7's display is off, new Air Command features including a translation tool, and a new Samsung Notes app that'll be your home for notes and drawings. Perhaps most importantly, Samsung's Smart Select tool will help you create and share GIFs.
The Galaxy Note 7 will be available for pre-order from T-Mobile starting tonight at 9:01 pm PT/12:01 am ET. You'll be able to pre-order online, by calling customer care, or by visiting your friendly neighborhood T-Mobile store when they open. The Galaxy Note 7 will hit T-Mobile stores on August 19.
Pricing for T-Mo's Note 7 will be set at $69.99 down and 24 payments of $32.50, or $849.99 full retail. If you choose to get the Note 7 with JUMP! On Demand, you'll pay $69.99 upfront and $32.50 per month for a 24-month lease.
Color options for the Note 7 include Blue Coral, Black Onyx, and Silver Titanium. Samsung today also announced a Gold Platinum Note 7 that you can see below, but it doesn't look like that version will be coming to the U.S., at least not initially.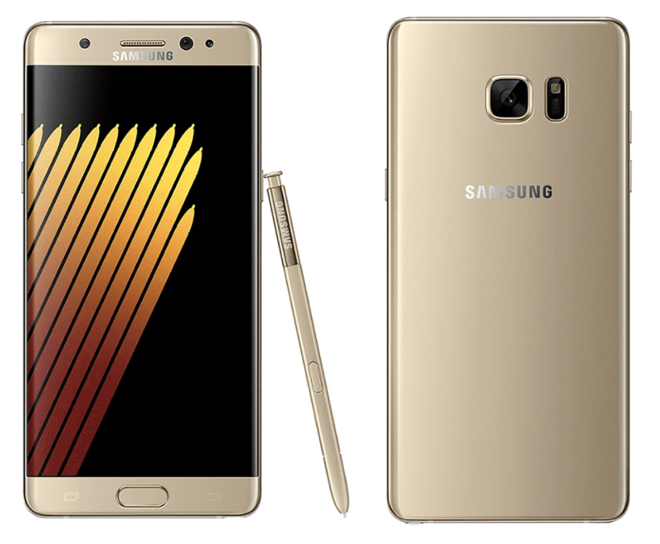 Folks that do buy a Galaxy Note 7 early will get a gift to go with their new phone. Buyers will get to choose either a free Samsung Gear Fit 2 wearable, a 256GB microSD card, or a free year of Netflix. These gifts will be available to anyone that buys a Galaxy Note 7 before August 28.
Finally, Samsung today announced an updated Gear VR headset. This model includes a USB Type-C connector so that it can work with the Note 7, but it's also got a microUSB connector so that it's compatible with Galaxy S6 and Note 5 devices, too. This new Gear VR will launch on August 19.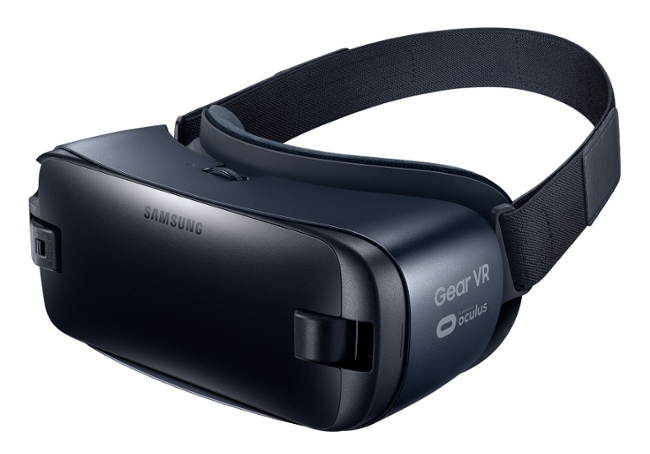 So now that it's officially official, what do you think of the Galaxy Note 7? Will you be buying one?