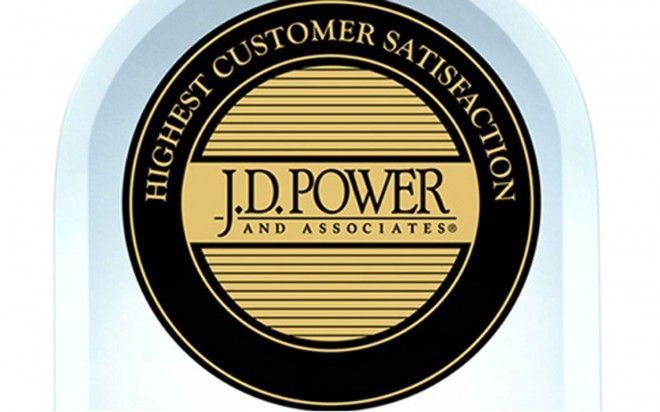 It's happened again, everyone. T-Mobile has received the highest rating in the latest J.D. Power Wireless Customer Care Study.
The latest J.D. Power Wireless Customer Care Full-Service Performance Study shows T-Mobile edging out AT&T with a total score of 802 to 800. Meanwhile, Verizon scored 786 and Sprint brought up the rear with 755. J.D. Power says that T-Mo does particularly well with its phone system that offers automated response system (ARS) followed by a customer service representative (CSR). T-Mo scored above-average in three of the four service channels, which are phone (two sub-categories of ARS then CSR and ARS alone), walk-in (retail stores), and online (website, online chat, social media).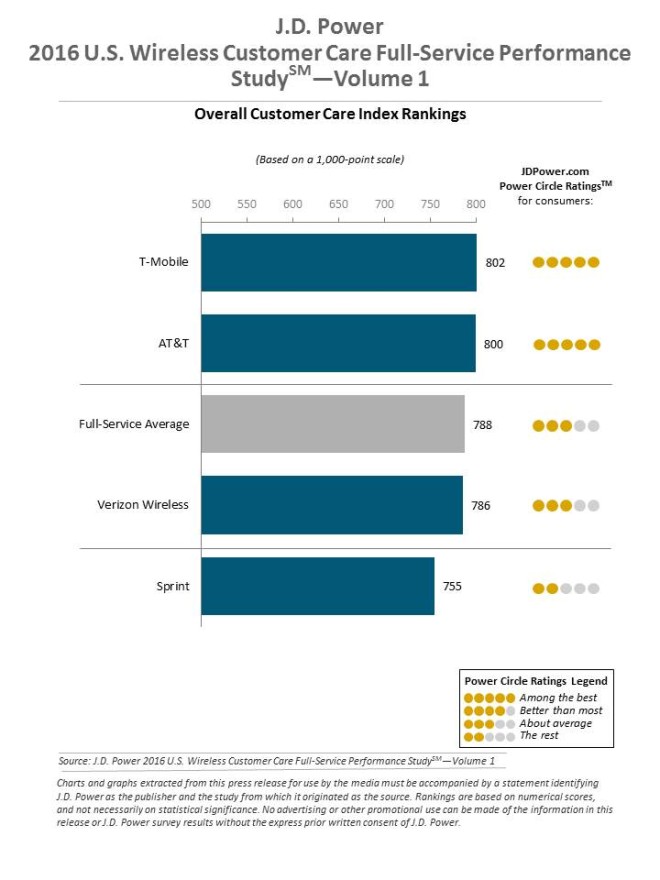 J.D. Power also measured customer care of non-contract services. MetroPCS finished in the middle of the pack with a score of 751. Sprint's Virgin Mobile won the non-contract category with a score of 770.
Looking ahead, John Legere says that T-Mobile wants to improve its customer care even further and put it in the same league as customer services from Amazon, Zappos, Apple, and others. Exactly what T-Mo has planned isn't clear, but Legere says that they've started work on some improvements:
"We've already started laying the foundation, and I can't wait to show you what we've got up our sleeves. Over the next year, you're going to see us roll out new capabilities and features that'll take our customer care to the next level. We're gonna make care more mobile – tap into the power of that supercomputer our customers carry in their pockets; more personal – because great customer care is personal customer care, pure and simple; and more Un-carrier – doing what we've done all along by challenging the status quo and completely changing the game."
Legere also says that the new T-Mobile app that launched on Android last month is arriving on iOS today. It doesn't appear to be live in the App Store quite yet, but I'll be sure to give you a heads-up when I see it.
Source: J.D. Power, T-Mobile