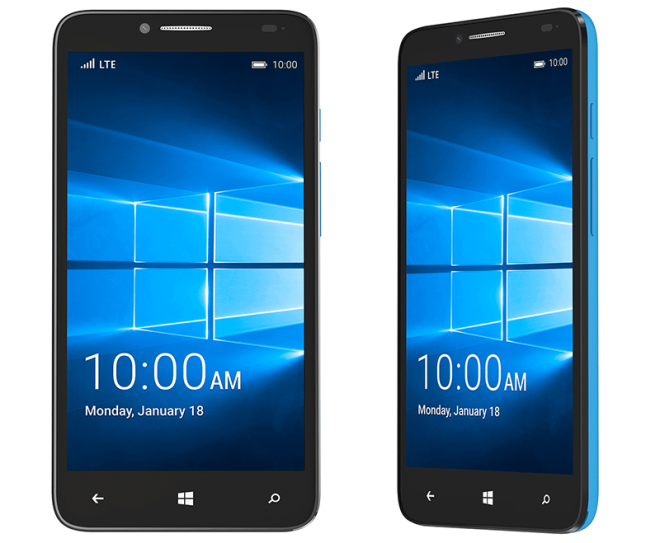 Alcatel OneTouch confirmed last month month that its Fierce XL with Windows 10 Mobile would be launching on T-Mobile. Unfortunately, Alcatel OneTouch didn't have a launch date to share, saying only that the Fierce XL would be released "in the coming weeks." We're now one month out from the announcement and there's still no precise launch date, but it looks like we could be nearing release.
T-Mobile has added an Alcatel OneTouch Fierce XL (Windows) section to its support site, complete with an image of the phone, troubleshooting info, and a full spec list. The page says that the Fierce XL will launch with the 10586.63 build of Windows 10 Mobile.
Again, there's no word on exactly when the Fierce XL will become available, but the launch of this support page shows that T-Mobile is prepping for the phone and could indicate that a launch is getting close. Whenever it does launch, pricing will be set at $0 down, 23 payments of $5.84, and one final payment of $5.67. That works out to a full retail price of $139.99.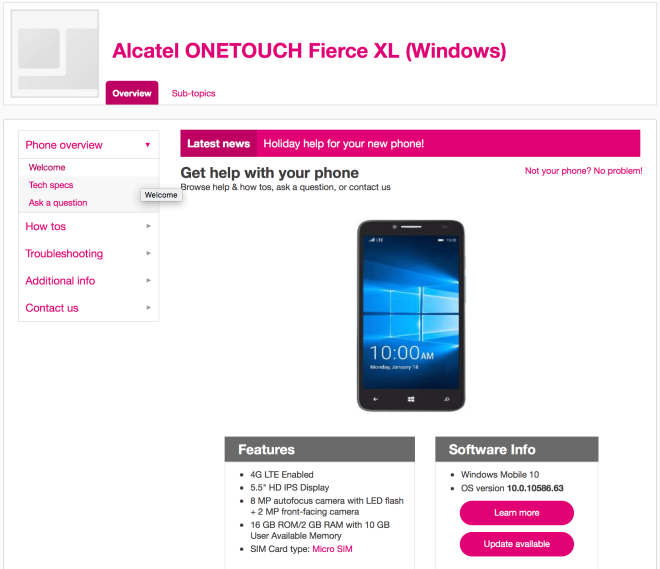 Via: Windows Central
Source: T-Mobile