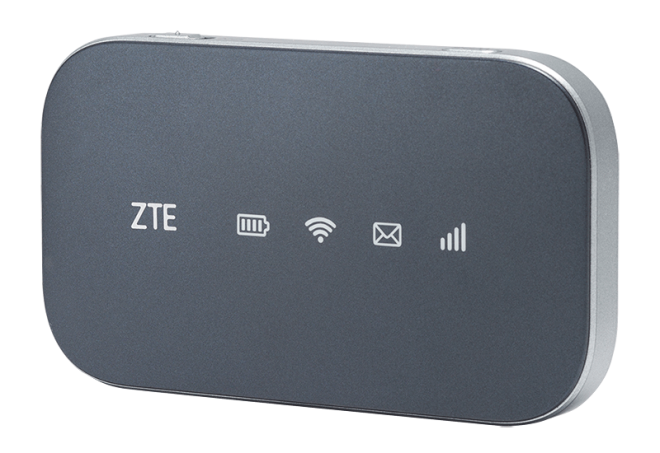 UPDATE: T-Mobile's support page for the ZTE Falcon is live, and it reveals more information about the new hotspot. The Falcon has support for UMTS 850, 1700/2100, and 1900MHz as well as LTE bands 2, 4, and 12. It's got 128MB of RAM, 256MB of ROM, and supports Wi-Fi 802.11 b/g/n.
ZTE today unveiled the Falcon, a new LTE mobile hotspot that's hitting T-Mobile shelves later this month.
The ZTE Falcon 4G LTE is a mobile hotspot device that can connect up to 10 devices to T-Mobile's network at once. The Falcon measures 105 x 60 x 16mm and weighs 110 grams (0.24 pounds), and it's got a 2000mAh battery inside of that body.
Pricing for the ZTE Falcon will be set at $79.99. It'll be available starting February 12 on T-Mobile's website and in select retail stores.
Most smartphones and tablets can be used as a mobile hotspot, but doing so also depletes your device's battery more quickly. That's why some folks prefer to buy a dedicated mobile hotspot and use that to get other devices online, leaving their smartphone battery to be used for smartphone things. If that sounds appealing to you, you'll be able to snag the ZTE Falcon later this month.