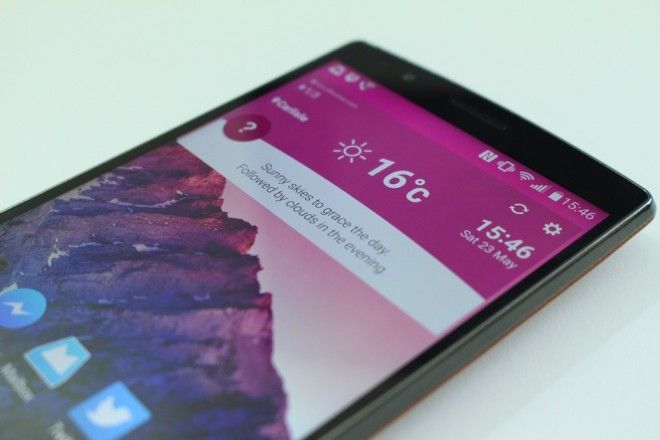 It's been over a year since T-Mobile acquired its first 700MHz spectrum from Verizon. Since then, it's been picking up airwaves across the country from a number of smaller independent companies. More importantly, we now officially have a handful of markets where the network is alive and kicking.
For those who still might not know what all the fuss over band 12 is about, it's essentially a frequency which helps strengthen T-Mobile's LTE network. With it being a low-band network – by its very nature – it penetrates building walls much better than the 1900MHz or 1700/2100MHz networks do. For up-to-date information on where the live 700MHz sites are, be sure to keep tabs on DanRant's spectrum map. Currently, we've been sent sightings of the network and antennas being put up in Texas, California, Colorado, Missouri, Minnesota, North Dakota, Florida, Alabama, Indiana, Michigan, Ohio, New York, Massachusetts, Pennsylvania, Maryland and Delaware. So the list is constantly growing. I took a screenshot of the map as I was preparing this post. All the purple towers are official sightings of the 700MHz sites, and we know there are many more not on the map.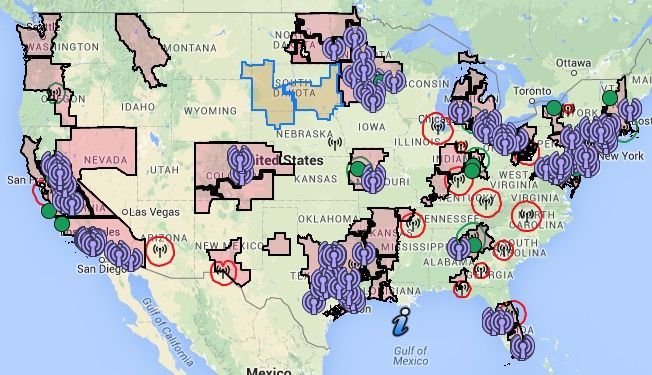 Sadly, however, unless you have a compatible handset you won't be able to make use of this newer, stronger network. So we decided it was about time we created a list of devices you should consider upgrading to next, or buying, to future-proof yourself and ensure you get the most out of T-Mobile's cellular service.
.


Official T-Mobile phones

We've broken the list down in to two main sections: Device available directly through T-Mobile and those you can buy unlocked elsewhere. Of course, each has its benefits. Devices from T-Mobile include compatibility and support for the carrier's services like Wi-Fi calling – for example. However, there can be downsides. Devices locked to – and sold by – T-Mobile often take time to get the latest software updates.

It's also worth noting that T-Mobile has committed to selling band 12 compatible phones this year. This means that most – if not all – LTE devices being sold by our favorite carrier from now on should have support for its 700MHz frequency LTE network. (Whether or not the next iPhone supports it is yet to be seen. Apple tends to do what it likes.)
Available and compatible now
Alcatel OneTouch Pop Astro
HTC One M9
LG G4 (read our review)
LG G Stylo
LG Leon LTE
Nexus 6
Samsung Galaxy Avant (after most recent update)
Samsung Galaxy Note 4
Samsung Galaxy Note Edge
Samsung Galaxy S6
Samsung Galaxy S6 Edge
Available and awaiting software update to enable compatibility
Coming soon
.


Unlocked smartphones available elsewhere

The benefits of buying unlocked devices – of course – include the freedom to swap out the SIM whenever you like without having to request an unlock. There also tends not to be as much bloatware installed taking up precious storage space. What's more, as soon as a software update is available for your device, you will be among the first to get it.
Available now
Alcatel OneTouch Idol 3 (read our review)
Huawei SnapTo
Motorola Moto E 4G LTE
Coming soon
Huawei P8
Saygus V2
YotaPhone 2
Now these are just the phones I could find, or that I'm aware of. If you know of any other officially announced or released phones compatible with Band 12, be sure to shoot me an email or tweet with the details and I'll update this post. Some point soon, I'll also create a permanent page with up-to-date information on band 12 handsets so that you always have the right information on this.