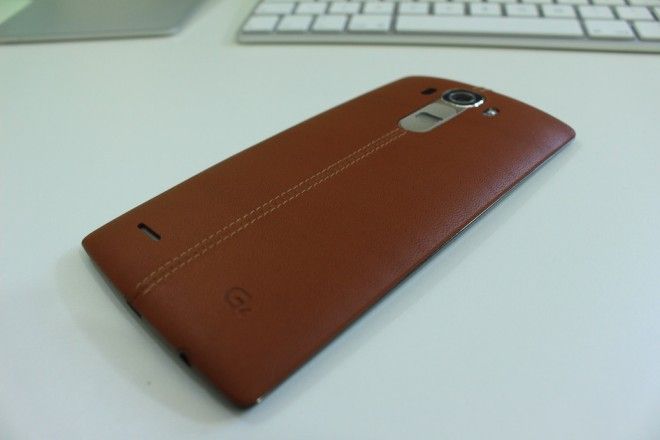 Partnering with LG for the G4 Preview event across the country has been a pretty big deal for T-Mobile. There have been giveaways, a tour bus in many major cities and test devices thrown in to the hands of technology reviewers. And the best part of it: T-Mo wants us to know that it has the exclusive on the tan leather backed model. Before I start this review I have to admit, I am a bit of a fanboy… of leather. But even without my favorite material on the back, this is an incredible device.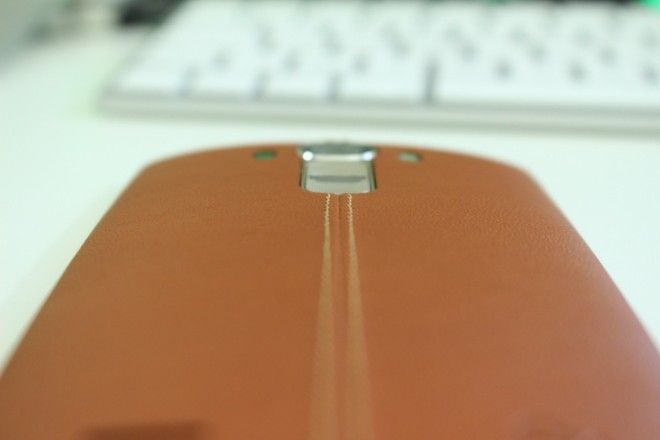 In the looks department, the G4 is very familiar. Its curved back, rear placed central buttons and the slim bezels on the front make it instantly recognizable as part of LG's flagship range. But there are subtle improvements. Corners are a little less round and the weird concentric circle pattern on the front has been replaced by a much more subtle patterned finish which is only visible in the right light. The curved back, and slightly curved screen contrasts perfectly with the angular corners and edges to give the impression of a device with a bit more boldness. There was nothing exactly wrong with the G3, but in comparison it looks bulbous and formless. The G4 is more grown up and purposeful about its style.
As you'd expect, the gently curved back fits incredibly well in hand. Saying that, I strongly suggest trying both plastic and leather-backed versions of the phone before buying one. I only have experience with the leather and the soft warmth of the material feels completely at home in the palm. Slightly shinier, perhaps more slippery plastic may not have that same knock-out feel.
A big part of its ergonomic appeal, obviously, is LG's button placement. By being dead center on the back of the phone, it doesn't matter which hand you use, you can reach them easily using your index finger. And it seems like – yet again – LG has improved them. The volume up/down buttons have a textured finish while the smaller pill-shaped power key has a hump running horizontally along the middle. It's impossible to miss and I'd almost say impossible to get the wrong button. The only issue I have with it is that when I got to use different phones now, my index finger automatically tries to find buttons on the back of the phone. Buttons that aren't there. LG has made it feel like that's where they should be.
Although the chassis of the phone feels durable and well-made, the back cover is – as you'd expect – a little flimsy. And while I love the feel of the leather, it's clear this is only a very thin layer stuck on to a thin, bendy plastic shell. And sadly, it doesn't have wireless charging built in. But I'm generally glad of the removable back. It means the edges all around the device aren't tarnished by the appearance of external SIM trays or MicroSD card slots. The only visible ports are the Micro USB and 3.5mm jack on the bottom edge. It also means you have the practicality of being able to remove the battery.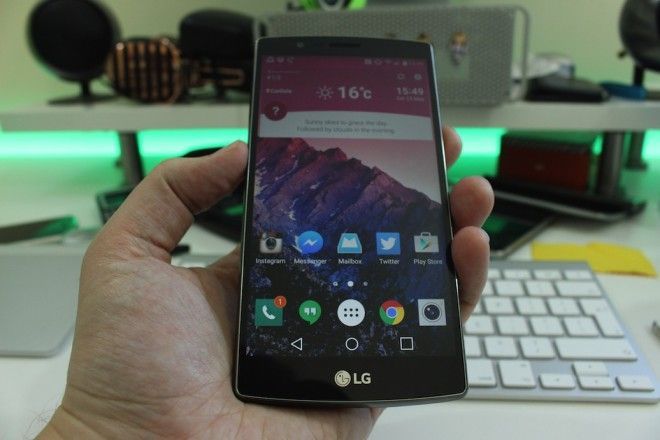 LG was one of the first manufacturers to put a QHD resolution display in to its phones last year. But although the G3's display could boast on paper that it had more pixels than any other phone screen, it didn't back it up with quality of color or contrast. It was pretty dark and lifeless in comparison to most of the 1080p screens out at the time. One year later, everything's changed. For the better.
The 5.5-inch QHD panel on the LG G4 isn't just much better than the G3's display, it's better than most other screens on the market. It seems to have the perfect balance of color saturation, sharpness and contrast. Although natural, colors are lively and jump off the screen. Whites are crisp and clean when looking at them head-on and – unlike last year – text doesn't look over-sharpened. I don't say this lightly – This could be the best phone screen I've used in daily use. And I have both the Note 4 and Nexus 6 on my desk.
If it has one weakness, it's viewing angles. Especially in bright conditions. Even with the screen brightness turned all the way up, it can be a challenge to see onscreen content from narrow angles.
If you have a little time on your hands, the LG G4's 16MP camera can produce some incredible photos. This is down to two key things. Firstly, it can save in RAW format meaning you don't lose any quality by saving photos as JPEGs. Although, you might want to get a Micro SD card if you plan on shooting this way. RAW files take up considerably more space than the lower quality JPEGs. Secondly – It has some very easy-to-use manual controls.
I have to admit, I didn't like the results of taking pictures in automatic mode. I found the camera – when left to its own devices – over or under-exposed or struggled to focus quickly. And that's despite its laser-guided focus system. Switch everything to manual, and everything gets better. You can manually set the focus points, white balance, exposure and shutter speed to make sure you get the right picture every time. It takes a little more time, but it's so worth it. Sadly, I can't upload the full RAW files on to this site, but you can view those over in Dropbox here.
For this who like to shoot video, the G4 can shoot in resolutions up to 4k (at 30fps). If you want a higher frame rate for a smoother video, you can drop it down to Full HD 1080p and shoot at 60fps. It also has optical stabilization to minimize any camera movements.
Interestingly, the front facing camera manages to pack in 8 million pixels and shoot 1080p video. You know, just in case you want to shoot high definition selfies.
.
Performance and Battery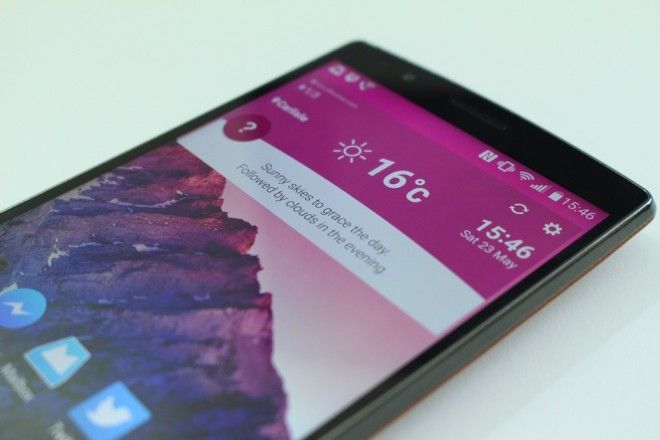 LG sort of confused us all by choosing an unusual 6-core Snapragon 808 chip for its G4. Was it avoiding having to deal with complaints of overheating that came with the 810? Who knows. What I do know is that this processor, once it gets up to speed, can absolutely fly.
This is another area I noticed massive improvement on the G3. Every now and then, the previous phone would stutter and show some stunning capabilities to lag when launching the home screen, or going back to it from an app. The G4 – Not so much.
Switching between apps, launching new ones, going to the home screen and browsing are all generally quick and snappy. I wouldn't go as far as saying it's the fastest phone I've ever used. But it's certainly a huge improvement on the G3. I did notice some dropped frames/stuttering while playing fast moving games like Spider-man Unlimited. (Those who play that game will know how fast it can get when you push further in to challenges.) Saying that, I've noticed the same issue on all the other QHD phones I've used. So it's not an unusual thing to occur.
One minor issue I have with performance is with the IR blaster on the top edge. Of all the phones I've used to control my TV and Set-top box, the G4 has one of the shortest ranges. I'm not sure if it's lower power or what, but, unlike the HTC One M9 and Note 4, I have to physically lean forward to get my TV to detect the smart remote commands. In other words – the phone has to be close to the TV. I had the same problem with the G3. It's not a deal-breaker, but it's a little frustrating.
As for battery life, I'm in two minds as to whether I should report specifics on this. My review unit came with a 2,900mAh battery which is 100mAh short of what will come in the officially released models. But even that performed solidly. Depending on usage I could get from 1 to 1.5 days on a single charge. Even with heavy usage I'd suggest that a full day on one charge shouldn't be an issue. And even if it is, you can remove the battery and swap it for a fully charged one whenever you like. You're not hindered by a unibody design.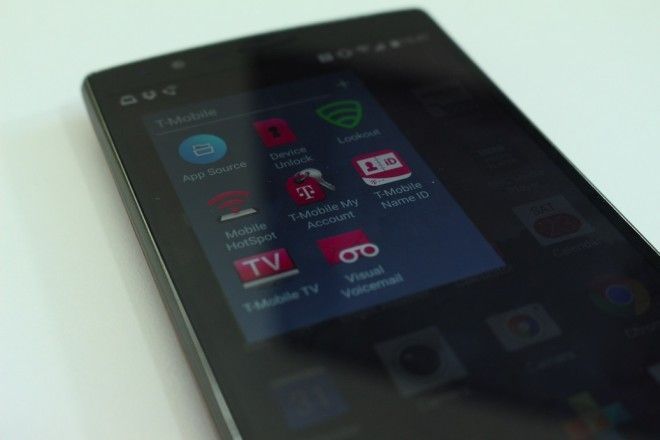 If there's one thing LG hasn't improved on much, it's the software. LG – like so many other Android OEMS – thinks it knows how to do design and thinks its software and UI rocks. But they don't. It's still an improvement on the G3, and there are fewer duplicate apps, but LG still likes to put its own individual stamp on the software by skinning it fairly heavily. So much so that – like with Samsung phones – I resorted to loading Google's Now Launcher to hide as much of it as I could. But still, it's not as bad as TouchWiz. Not by a long shot.
In all honesty, the LG software isn't all that bad. It has some handy features like the Smart Notifications that give you tips on all kinds of things like weather, fitness and how to use your phone better. T-Mobile's added its own apps in to the mix too. Its app folder includes App Source, T-Mobile TV, Device Unlock, Lookout, Visual Voicemail, Mobile Hotspot, T-Mobile My Account and T-Mobile Name ID.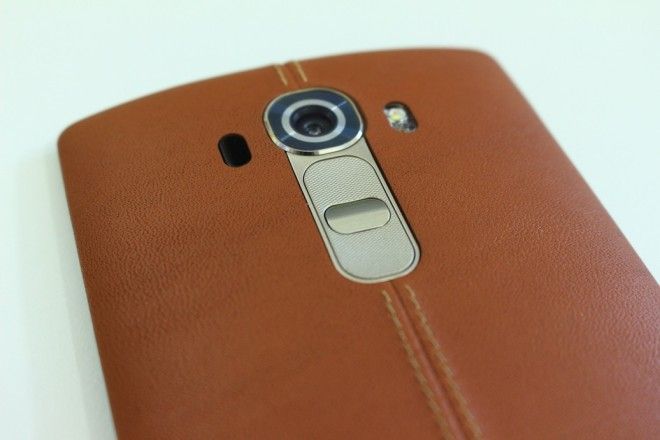 In my mind, this is one of the best smartphones released in 2015 so far. It has benefits over the Galaxy S6, like removable battery/storage and manual camera. Whether or not its a better phone all-round is entirely down to personal preference. I prefer the feel of warm leather on a curved rear cover to the feel of cold, flat glass.
The thing that always amazes me about these LG phones is how small they feel despite the fact that they're technically "phablets". It's a 5.5-inch screen in a phone that's easy to use in one hand. That's down to the thin bezels, curved back and easy-to-reach buttons on the back.
This is a great phone. No question. And with far fewer compromises than I was expecting. If you're buying a phone on T-Mobile this year, don't discount LG. The G4 is a fast, beautiful and powerful smartphone worthy of your attention.