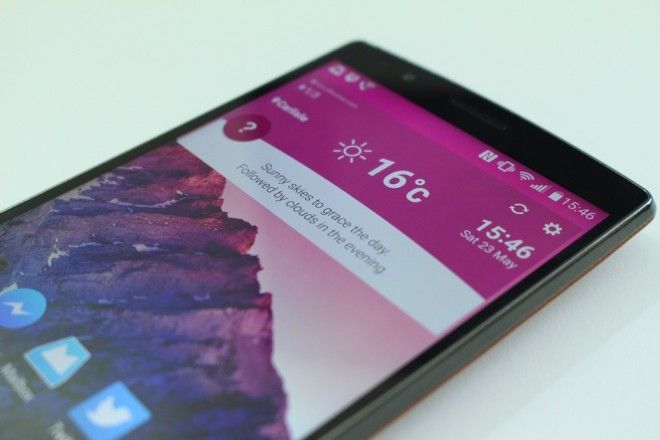 T-Mobile finally announced a concrete release date for its LG G4. In a press announcement today, the carrier stated that it will open up early online orders from tomorrow, May 27th. Those wanting to be the first to get hold of the device will be able to place their orders from 6am Pacific/9am Eastern with $0 down an 24 monthly payments of $24.99 on EIP. That's a full retail price of $599.76. And if our experience with the device is anything to go by, it's well worth the outlay. It is a fantastic smartphone, especially in T-Mo's exclusive leather-backed option.
What's even better is that our favorite carrier is running an exclusive promo to get its customers even more storage. Anyone who buys the LG G4 from T-Mobile from Wednesday will be eligible to receive a memory upgrade. T-Mo has partnered with LG to give its customers a 128GB Micro SD memory card for their G4. The free 128GB card promo expires on June 21st and customers will need to redeem the offer online by July 7th at lgg4t-mobilepromo.com. It could take up to 6 weeks for the card to arrive and is limited to one card per person/per household.
Let's not forget, LG is also running another promotion in which customers can also claim an extra battery for free along with a charging cradle and SD card.
Those who order from tomorrow can expect the device to land on their doorsteps before June 3rd. This date is also the date on which T-Mo will start selling the device through its brick-and-mortar retail stores. So for those of you who still actually like having a look at the device in person before coughing up the cash can go in to your nearest outlet from that date.
There's also still time to catch the LG G4 Preview tour bus as it makes its way around the country too if you want to meet the team and have a chance to win a free device. The Preview bus is in New York City today and tomorrow, in San Francisco on May 28-29, Philadelphia on May 29-30 and finally, back home in Seattle on June 2-3.
Source: T-Mobile