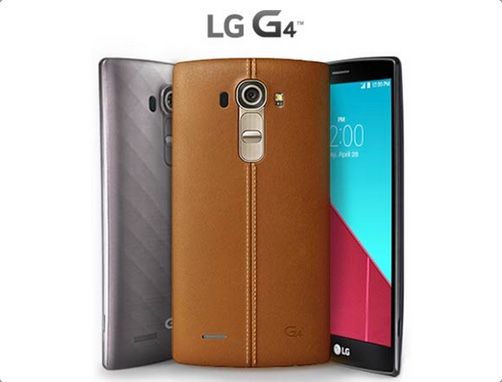 As you undoubtedly know by now, today was LG G4 day. The Korean tech giant launched its latest flagship phone complete with boosted camera, leather back and curved screen. And as you suspected, T-Mobile will be selling the device. But even better than that, it wants to offer up the chance for you to get your hands on it before it's even on store shelves.
Between now and May 25th you can sign up to take part in the exclusive sweepstakes and giveaway program. The carrier is going to give out one G4 every day to "find out what customers think about the new phone", and once their preview is over, they can keep the phones.
The Un-carrier™ is launching a sweepstakes and exclusive preview program with LG to find out what its customers think of the new T-Mobile LG G4. Anyone that signs up here through May 25 could be selected to take the new G4 for a spin – and share their experience with T-Mobile while they're enjoying taking and sharing pictures, unlimited music streaming with Music Freedom, Wi-Fi Calling and more on the nation's fastest 4G LTE network. One participant a day will be sent a brand-new G4 to keep—and preview—on us.
Like the Galaxy S6 giveaway, all you need to do to enter is hit T-Mobile's G4 pre-registration page. And that's it. You can gain three more entries by sharing on social networks. You can read the official rules of the sweepstakes giveaway here.
Describing it as a "Superphone",  T-Mobile will also be selling an exlusive brown leather backed version. To read up on the LG G4's features and specs, head on over to my post from earlier.
T-Mobile also announced today that it will be carrying the LG G Stylo phablet and budget-friendly LG Leon LTE at some point later this Spring. The G Stylo features a 5.7-inch IPS display, quad-core processor, Android Lollipop, 13MP camera with laser auto focus and OIS. It's also compatible with LTE bands 2, 4 and 12 and comes with Wi-Fi calling as well as a bespoke stylus pen.
The Leon LTE has a 4.5-inch screen, quad-core 1.2GHz processor, and 5MP camera. It also features Wi-Fi calling, but only supports bands 2 and 4, if the product page is anything to go by.
All in all, it's a competitive lineup from LG. Let us know if you enter the giveaway and – of course – if you're one of the lucky winners chosen to preview the device.
Source: T-Mobile