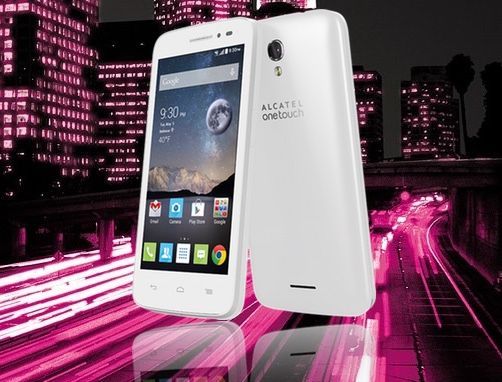 A few days ago we were sent some information on an upcoming budget smartphone by Alcatel OneTouch. We had virtually all the specifications of the device, but no price. Today, Alcatel OneTouch has officially announced its latest affordable device and it costs a tad more than I'd initially predicted.
Key features of the POP Astro include:
4.5-inch qHD TFT display – 960×540 pixels
1.5GHz quad-core MediaTek processor
4G LTE – Cat 4 – Bands 2, 4 and 12
Android 4.4 – KitKat
5MP rear camera (no autofocus)
VGA front camera
1GB RAM
4GB storage – expandable up to 32GB via MicroSD
2,000mAh
VoLTE and Wi-Fi Calling
The Alcatel OneTouch POP Astro is going on sale today at T-Mobile retail stores, online and at authorized retailers for a full retail price of $149.76. On EIP, that works out at $0 down and $6.24 per month over two years.
"ALCATEL ONETOUCH and T-Mobile have built a strong partnership by offering great looking, high-quality, affordable devices like POP Astro to our customers," said Steve Cistulli, Senior Vice President & General Manager of North America for ALCATEL ONETOUCH. "We've been committed to bringing more affordable LTE devices, such as the POP Astro, into the hands of customers, further democratizing smart mobile technology and giving budget conscious consumers better choices in their smartphone experience.
The smartphone is available to buy now online, head on over to the product page to find out more or to order.