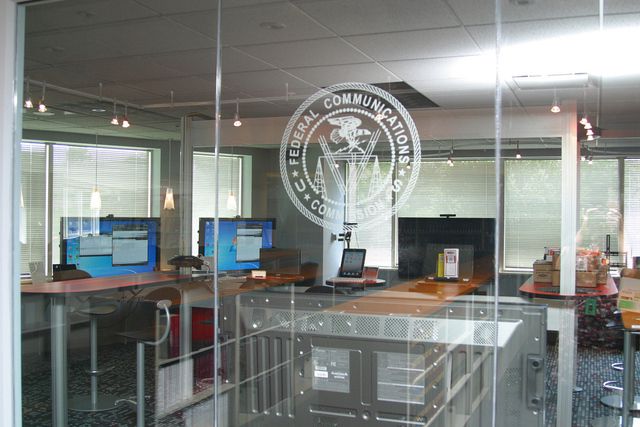 With every spectrum auction comes the potential for T-Mobile to add more much-needed airwaves to its portfolio. Sadly, it also comes with months of lobbying, petitions and various other forms of general coaxing by different companies trying to make sure they get the best terms possible. In T-Mobile's case, that's never been truer than with the 600MHz incentive auction due to begin next year. Our favorite carrier has been trying to make sure more of the available spectrum is easier for the smaller carriers to acquire. In short: Harder for Verizon and AT&T, easier for T-Mobile.
Sadly, according to Reuters' exclusive report this afternoon, the FCC is currently "leaning toward rejecting" the request by T-Mobile to set aside more airwaves for the little guys.
FCC Commissioner Jessica Rosenworcel, often the FCC's swing vote in the three-member Democratic majority, appears disinclined to revisit the current plan, those and other people also said. All sources spoke anonymously because the matter is not yet public.

FCC spokesman Neil Grace said the FCC staff are working on various auction-related matters: "At this time, that preparatory work is active, remains ongoing, and no decisions have been made."
This request by T-Mobile has been put forward after the FCC had already changed the auction terms once before. Last year, the Commission change the terms to ensure that in each market, a certain amount of spectrum was kept for smaller carriers or carriers which don't already own a ton of spectrum in that area. But T-Mo wasn't happy with the end outcome, and has been pushing for even more of the spectrum to be set aside. Current rules reserve up to 30 megahertz (less than half) of the spectrum. T-Mobile wants that raised to 40 megahertz.
T-Mo's argument seems sound enough. AT&T has a huge amount of the U.S. spectrum already, and have enough cash to blow on buying the majority of airwaves available next year at the auction. T-Mo on the other hand doesn't have the same amount of spectrum (not by a long shot) and doesn't have anything close to the spending power of "Dumb and Dumber" (as Legere likes to call them). That said, the argument also comes across as T-Mobile asking the Commission for special treatment just because it's smaller and VZW and AT&T are bigger and more powerful.
Exactly what the Commission decides is yet to be seen. We're expecting a decision within the next few weeks, and if Reuters' report is correct, we might just have to be content in the auction rules changes implemented last year.
If you want to read more in to this report, head on over to the exclusive at Reuters.com.
Source: Reuters