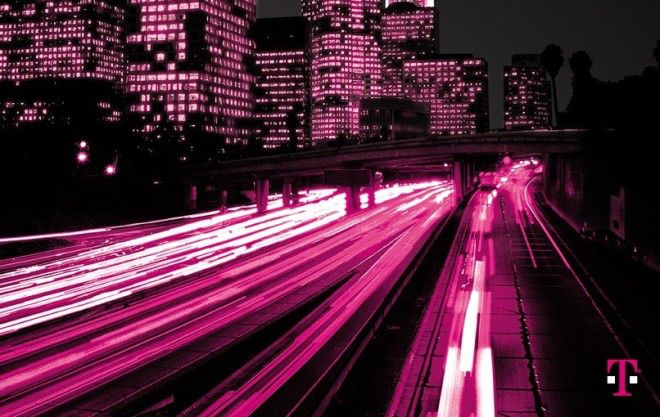 T-Mobile CEO, John Legere, took to a blog post this morning to let us know a few key exciting tidbits of information. First off: VoLTE is now officially nationwide. Secondly: 700MHz is go!
T-Mobile's upgrades and expansions on the network side have been hugely impressive over the past 6 months. It wasn't long ago the company officially announced the VoLTE service, and now it's officially reached the required number of people to be classed 'nationwide'. What's more, 2.8 million customers have – in the past 2 months – placed over 52 million VoLTE calls. That number is only expected to grow as more devices are made compatible with the service. 
More excitingly, Legere announced this morning that the 700MHz spectrum acquired from Verizon earlier this year is being put in to action. Sites are being equipped with the low-band spectrum and the company is testing its first band 12 compatible devices. 
"The team has also been aggressively rolling out Wideband LTE, upgrading our remaining 2G footprint to 4G LTE and starting to roll out our new low-band 700 MHz A-Block spectrum.  In fact, in the three months since we got hold of this spectrum, we've already begun equipping sites with 700 MHz gear. Just. Three. Months. And we've begun field-testing our first 700 MHz-compatible devices, so we can get those devices in stores and online—and in customers' hands—before the end of this year."
Of course, we already know that the Samsung Galaxy Avant and latest Galaxy Tab are both A-block compatible, and we're unsure on the Xperia Z3 (which is yet to be announced). But we're looking forward to seeing how many other devices are built to be compatible. The big question on that subject: Will iPhone 6 have A-block friendly parts, or not? 
Along with the financial results, these announcements make for very pleasant reading. But there's more. T-Mobile was also ranked highest for customer service among the top 4 carriers in the U.S. by JD Power. It ranked just higher than AT&T, with Verizon and Sprint finished 3rd and 4th respectively. MetroPCS also finished top in the non-contract providers category. 
All in all then, it's been a great quarter for T-Mobile. Lots of good news to digest. As a reminder, the conference call will be streamed on T-Mobile's investor site this morning at 8:30am Eastern. 
Via: T-Mobile, J.D. Power