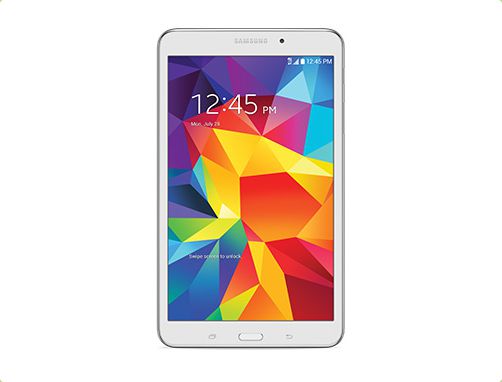 Yesterday we discovered that the upcoming Samsung Galaxy Avant is compatible with T-Mobile's 700MHz airwaves. The device's FCC filing reveals compatibility with band 12 LTE, as does the filing for an unreleased Sony device, which most expect will be the Xperia Z3. However, there is one device already on sale through T-Mo which is compatible with the A-block spectrum purchased from Verizon earlier in the year.
Samsung's Galaxy Tab 4 8.0 launched recently on T-Mobile and has already been built to work on the network that's designed to penetrate buildings better than the current, higher frequencies. A dig down in to the Galaxy Tab 4 support pages reveals the networks it's compatible with.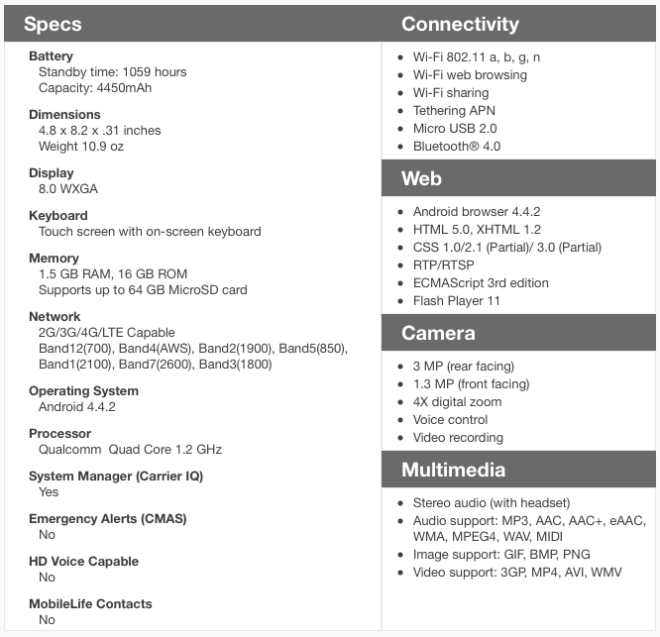 What's more, it also supports carrier aggregation between AWS (band 4) and 700 MHz (band 12) as revealed in the FCC filing. Furthermore, it also supports a connection to AT&T's 700MHz (band 17) airwaves, potentially allowing the tablet to roam domestically on AT&T's low-band LTE network.
We're expecting the 700MHz network to go live towards the very end of this year, or beginning of 2015. But, it's encouraging to see hardware manufacturers getting behind it before the network is even live. The big question for me is whether or not the iPhone 6 will have compatibility built in, or whether we'll have to wait until 2015's model before we see an A-block compatible iPhone. Apple, historically, has been slow about adopting newer network technologies. It didn't even have LTE until the iPhone 5 was released in 2012.
What do you guys think? Will we see an influx of band 12 compatible devices being released in the second half of this year?
Thanks, Neal.