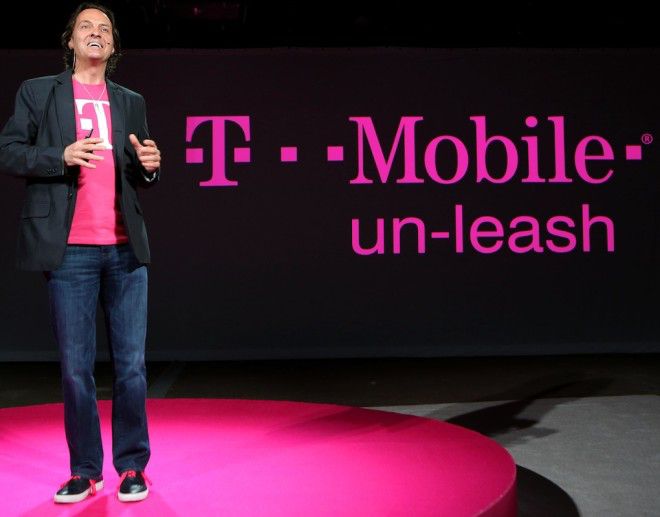 It's expected that T-Mobile will announce its second quarter results towards the end of this month, on July 31st. And many analysts are expecting its strong performance in revenue and subscriber growth to continue. Industry analyst, John Hodulik of UBS expects T-Mobile "to emerge as the fastest-growing wireless company in the U.S., with 7% service-revenue growth as subscriber adds slow but remain solid."
After Q1 results, it would be incredible if T-Mobile managed to even match its results quarter-on-quarter. It added an impressive 2.4 million net adds between January 1st and the end of March. It was the first time it had reached over 2 million, and was its biggest quarter ever. So it's not entirely surprising to hear analysts predict a "not as strong" quarter for Q2.
But as Uncarrier moves continue to be successful, analysts argue that this could scupper any plans by the company to merge with Sprint and form a 3rd super-carrier. Solid performance and healthy growth would suggest that T-Mo is a strong competitor on its own, especially if it keeps matching or outperforming its biggest rivals.
It will be interesting to see how Magenta performed in Q2. Mostly because there were no "Uncarrier" branded moves until the last month of the quarter, in which it introduced phases 5.0 and 6.0 offering a 7-day test drive, and free, unlimited music streaming for customers on Simple Choice. And neither of those, I suspect, will have anything like the impact the early termination fee move did when it was introduced at CES in January.
What about you guys? Do you see T-Mo reaching anywhere near 2 million net adds again? Was it a once-in-a-blue-moon thing? Let us know below.
Via: Investors