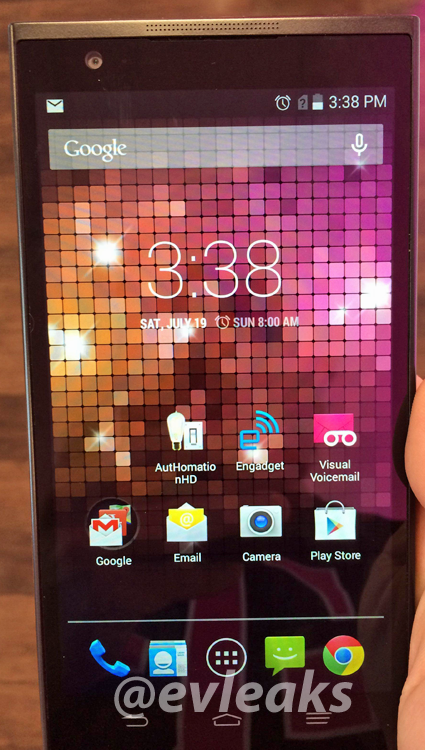 Serial leakster, @evleaks is back this morning with another device that's undergoing testing at T-Mobile. The smartphone/phablet made by ZTE is a complete unknown since it's not been announced by the manufacturer or by T-Mobile. From the picture, it would seem to be running one of the latest versions of Android. But apart from that, I would just be guessing if I was to speculate on any features. There have been vague whispers to suggest a device named the "Olympia" is on its way, but that's about all we know so far.
One thing we can presume is that if/when it lands, it'll be put right in the mid-range sector of the market. And that's one of the things that impressed me about the company when I checked out their devices at MWC earlier this year. There were lots of decent devices, all priced way below any of the flagships on sale. And that's perhaps the only way the manufacturer will achieve any significant market share in the U.S.
Have any of you been tempted to purchase an Android device by one of the lesser-known brands recently? Any Huawei or ZTE phones catching your eye?
Source: Evleaks