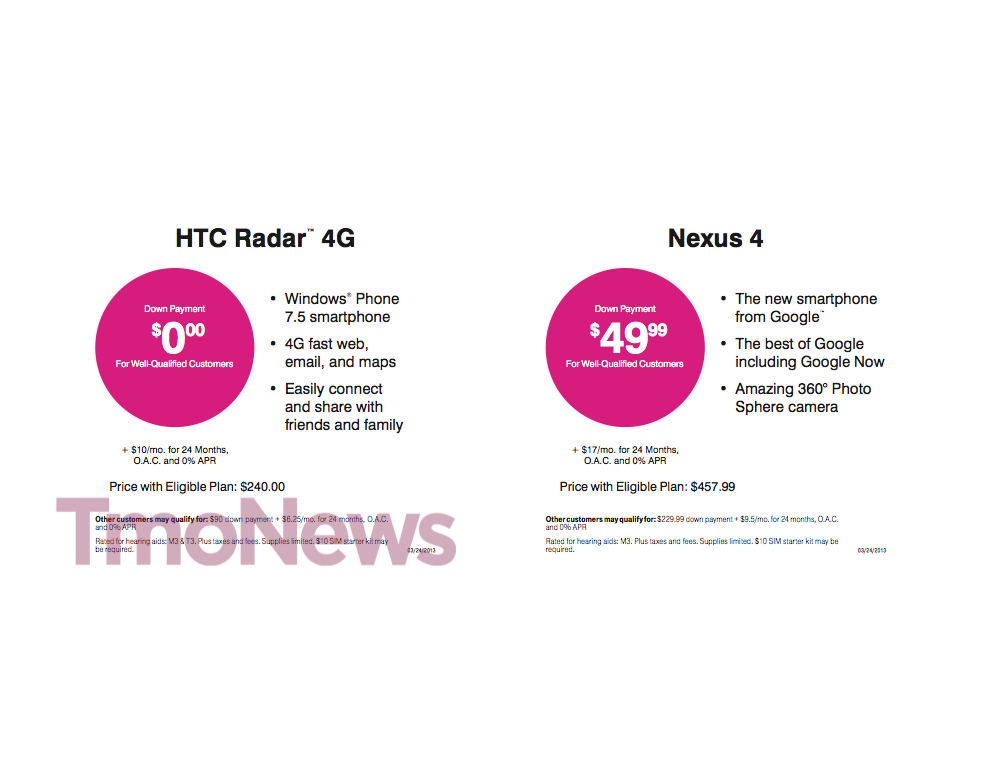 We're dropping news today with an upcoming sneak peek at T-Mobile's future Value Plan UNcarrier handset pricing launching next week. T-Mobile's evidently moving away from specific tiers with handset pricing and breaking down each phone in its own way with some costing as little as $2 a month and others as high as $20 monthly installment payments.
As a quick reminder, beginning sometime next week, perhaps as early as the 24th or with the March 26th special event, T-Mobile's corporate stores are expected to move to Value Plan only environments. Even if that change happens a few weeks later, the pricing listed here is a look at how much currently available T-Mobile devices will cost with a down payment as well as the monthly required installments.
As for the Classic Plans that leaked, a quick reminder that T-Mobile's corporate stores will no longer sell Classic Plans to new customers. Anyone wishing to take advantage of those new plans will be required to hit a T-Mobile authorized dealer or national retailer. No specific information is available for existing classic and grandfathered plan customers, though I imagine you'll still be able to upgrade in store.
All these details are subject to change and I'd emphasize taking a peak at the links contained within this post to refresh your memory on the upcoming rate plan changes. Noticeably absent from this pricing are the Galaxy S 4, HTC One, Z10 as well as the T-Mobile unicorn: the iPhone.
There's plenty of detail here, including the full list of T-Mobile's feature phones but the major devices are all listed here with the Galaxy S III, Nexus 4, HTC One S and Galaxy Note II.
Disclaimer: Since this is leaked and therefore unofficial info, all prices are subject to change prior to the official launch.