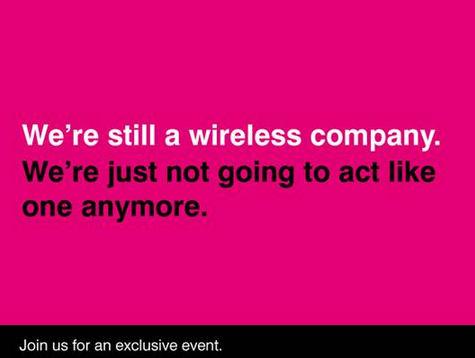 T-Mobile's sending out invites for a special event on March 26th where it's expected to announce UNcarrier news. All Things D reports that T-Mobile reps declined to comment on specifics, but we expect we'll see UNcarrier and rate plan related news. It's also possible we could see plenty of talk on pending LTE launches and if we're lucky, news on the release of the iPhone. However, smart money is no Apple news at this particular event with a heavy focus on the company's UNcarrier strategy moving forward.
The message here is loud and clear, T-Mobile's not going to act like the typical wireless company anymore. No contracts? Check. One size fits all rate plans? Check. Monthly equipment installments? Check.
Place your bets, what will T-Mobile talk about?