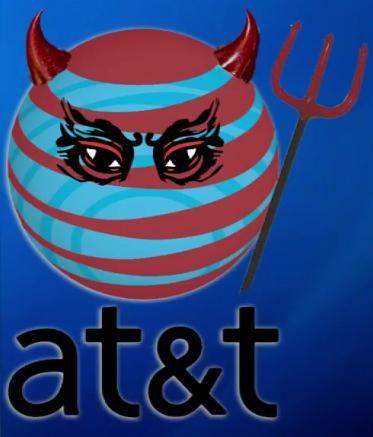 After yesterdays statement via their company blog AT&T followed through on their promise to file a public statement supporting their AT&T takeover with the FCC. The filing once again drives home the belief that this transaction gives AT&T and T-Mobile customers "the network capacity they need to enjoy the full promise of the broadband revolution."
Wayne Watts, AT&T Senior Executive Vice President and General Counsel had this to say about the filing:
"This merger is about adding capacity and improving existing voice and data services while simultaneously enhancing the capabilities of the combined companies to roll out next generation wireless broadband services to 97% of Americans.  Ultimately, the capacity and efficiency gains this merger will create are a public interest benefit, and will create the ability to provide enhanced services at lower cost. These benefits underscore why this transaction should be promptly approved. Our opponents aren't really concerned about competition or prices. The posturing of rivals such as Sprint is about one thing: their desire to compete against a capacity-constrained AT&T and a T-Mobile USA that has no clear path to LTE."
So what are some of the highlights of todays filing?
This transaction will generate jobs and economic growth — AT&T will make an additional investment of more than $8 billion to expand LTE deployment providing work for engineers, equipment manufacturers, construction firms and a host of others.
The transaction will preserve and promote competition and innovation — there is zero belief that Sprint or any other competitor will be held back from acting in the same manner they do today and can keep innovating as they would have prior to the merger.
The wireless market will remain vibrantly competitive — AT&T says 3/4 of all Americans have a choice of five or more wireless providers in their given market.
The Network capacity of the combined company will far exceed the sum generated by its pre-merger parts — AT&T says that contrary to the arguments of this deals opponents neither a massive investment, nor piecemeal technology "solutions" can solve the "macro-level, system-wide constraints confronting AT&T, and they cannot, alone or together, provide the capacity relief of anything approaching the scale of this transaction, let alone in the same time period."
Numerous competitors will have ample spectrum to maintain the vibrantly competitive U.S. wireless market — The combined spectrum position of Sprint and Clearwire is stronger than AT&T's today. Clearwire has the best spectrum position in the industry and is in fact more than the combined AT&T/T-Mobile company would have if their merger is approved.
You can read the full filing on the AT&T website, link below.