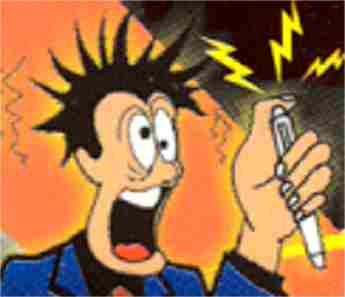 The good folks over at eWeek posted an article yesterday stating that T-Mobile customers have "expressed anxiety and outrage" over the AT&T/T-Mobile merger. As anti-AT&T sentiment builds across the web from angry T-Mobile customers, the question is, where do they go from here? Assuming that T-Mobile customers can't stomach the notion of becoming an AT&T customer, Sprint and Verizon are the only two national options left. Of course, an entirely separate argument could be made for the reduction in competition from this deal but we'll leave that to a separate article.
Some T-Mobile customers will be screwed by this deal, no if, ands or buts about it. Some T-Mobile customers rely heavily on their Wi-Fi calling options on either Android or Blackberry devices for reliable service and it could be months or years until AT&T makes a decision as to whether or not such a service will remain apart of AT&T.
The problem is, who is listening? Countless petitions have started with the hopes of stopping this merger but their ultimate attempt at influencing any FCC and DOJ decision is likely to be futile at best.
So where will you go? Verizon, Sprint, US Cellular, MetroPCS, a more localized carrier or will you stay with AT&T? While I for one still can't stomach the idea of AT&T taking over my precious T-Mobile, AT&T isn't as bad as having to deal with the lack of a SIM card. I switch phones far to often to allow myself to go with a carrier that doesn't have any sim cards. So while AT&T may be evil, they are the least evil of the bunch when I consider the SIM card option.
What say you TmoNews readers? If AT&T is out, who is in?