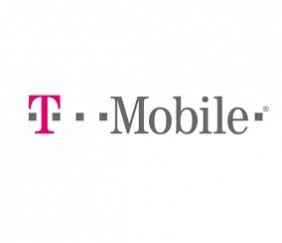 Judging by our blog comments, Twitter comments and Facebook posts there is a terrible amount of confusion regarding the AT&T/T-Mobile buyout. In order to try and quell customer fears, confusion and anger over the upcoming deal T-Mobile has released a short statement from company COO Jim Alling attempting to address the major concerns customers may have.
Most important is the message that T-Mobile is conducting business as usual. They are still an independent company and will treat AT&T as a competitor until any deal is closed. As you may have noticed, T-Mobile's AT&T attack ads remain on the air and are likely to remain so until a deal closes.
The letter is short and sweet and while it likely won't defuse customer confusion and anger, at the very least it'll show that T-Mobile is listening to customer concerns. Unfortunately, there isn't much to say at the moment that will make current T-Mobile customers not fear the future and an uncertain future at that.
Dear Valued T-Mobile Customers
Bellevue, Wash. — Mar. 25, 2011 PDT
As you know, AT&T and Deutsche Telekom have reached an agreement for AT&T to purchase T-Mobile USA.  The combined company will provide you with a world-class platform for mobile broadband innovation and growth.
Bringing together these two world-class businesses will create significant benefits for you. The merger will ensure the deployment of a robust 4G LTE network to 95% of the U.S. population, something neither company would achieve on its own in the timeframe that would be possible with this merger.
Also, because of our compatible networks and infrastructure, you will experience improved voice and data service almost immediately after the networks are integrated.
The transaction must go through a regulatory review and approval process. We expect the review to take approximately twelve months.
Until this deal is closed, T-Mobile remains as an independent competitor to AT&T. During this time, you will continue to receive the great service you have come to expect from T-Mobile and we remain committed to ensuring that you have the best experience possible using T-Mobile products and services.  Please see the reverse (other side) of this letter for answers to frequently asked questions.
It continues to be our pleasure and honor to provide you with America's Largest 4G Network and one of the most unique and exciting lineups of smartphones and mobile data products in the industry. We can't thank you enough for choosing T-Mobile, and we promise to continue earning your business every day.
Regards,
Jim Alling
Chief Operations Officer
T-Mobile USA, Inc.
Answers to Some Questions You May Have
Q:  Will I have to upgrade my T-Mobile 3G/4G device after the acquisition closes?
A: T-Mobile has no plans to alter our 3G / 4G network in any way that would make your device obsolete. The deal is expected to close in approximately 12 months.  After that, decisions about the network will be AT&T's to make. That said, the president and CEO of AT&T Mobility was quoted in the Associated Press saying "there's nothing for [customers] to worry about… [network changes affecting devices] will be done over time… "
Q: Will T-Mobile USA's quality be reduced?
A: No. In fact, the combination of AT&T and T-Mobile USA will offer an even stronger service to customers. Until the acquisition is closed, we will work hard to maintain our position as the value leader with America's largest 4G network.
Q: Should I wait to sign-up with T-Mobile USA or upgrade my phone?
A: There is no greater time than now to become a T-Mobile customer or upgrade your service or device. T-Mobile USA offers an industry leading lineup of smartphones, tablets and other mobile broadband devices on America's Largest 4G Network. The combination of AT&T and T-Mobile USA would mean even stronger service for our customers.
Q: Is T-Mobile USA getting the iPhone?
A: T-Mobile USA remains an independent company, as the acquisition is expected to be completed in approximately 12 months. We'll continue to offer cutting-edge 4G devices like the Samsung Galaxy S 4G, as well as the new Sidekick 4G, the T-Mobile G2x and the G-Slate tablet coming later this spring.
Q: Will my rate plan change because of the acquisition?
A: All customer contracts entered into before the change of ownership will be honored [for their applicable period].
Q: Will T-Mobile's 4G network rollout plans change as a result of this announcement?
A: T-Mobile will continue to expand America's Largest 4G Network and double its speed in more than two dozen markets, starting with Las Vegas, New York and Orlando this week. We will continue to build on our 4G network advantage this year, providing customers with rich and compelling mobile data experiences. Longer term, T-Mobile's future network evolution will be determined when we have worked through the regulatory process and have closed the agreement with AT&T.