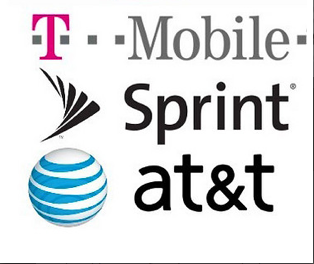 The T-Mobile AT&T news just keeps on kicking with analysts from Citadel Securities proposing that not only would AT&T have to make major concessions for FCC and DOJ approval, that Sprint could wind up a major winner as part of any deal passage.
Citadel Security analysts are suggesting that AT&T executives are downplaying the scale that will be required in order to receive government approval.
"AT&T has said it expects to have to make some concessions to get regulatory approval, but its initial working assumption is that no divestitures will be required," states the report. "We think this is likely an exaggeration, and that AT&T may, in fact, be ready to make very significant divestitures."
AT&T's Stock Purchase agreement filed on March 21st shows that the carrier is ready to divest up to 40 percent of T-Mobile's subscriber base. It was suggested that AT&T may be prepared to divest even more than the suggested 40% in order to see this deal through.
"[T]he eventual outcome of this deal could be that AT&T does successfully acquire T-Mobile, but is required to divest perhaps up to half of T-Mobile's subscribers," stated the report. "We would view this outcome as positive for Sprint, which we believe would be a likely bidder for the divested operations. Although not as favorable as a straight Sprint/T-Mobile merger (at a fair valuation), Sprint's ability to acquire some portions of T-Mobile would help it achieve better scale."
Unfortunately, T-Mobile and it's subscriber base will be the victims in all of this. Danish Research firm Strand Consult said in a report earlier today that T-Mobile USA was a victim of poor management from parent company Deutsche Telekom who "didn't apply lessons they'd learned elsewhere to their American undertaking."
Many of the problems T-Mobile was struggling with "could have been eliminated if they had just been a little better at identifying and utilizing the experience and information"—such as from carriers KPN and Telfort in Holland and E-Plus in Germany—"that they already had access to within their own international corporation," the report said.
Going a step further, Strand Consult said in the report:
Deutsche Telekom's American T-Mobile venture, the report concluded, "has been scrapped; those that ought to be held responsible for this sad turn of events will not be accused of anything, and the shareholders will once again realize that they have invested in a company that despite all their experience and knowledge could not perform."
In the end, the FCC and the Department of Justice will determine just how much of T-Mobile AT&T will actually acquire and how much will be passed out to the competition.