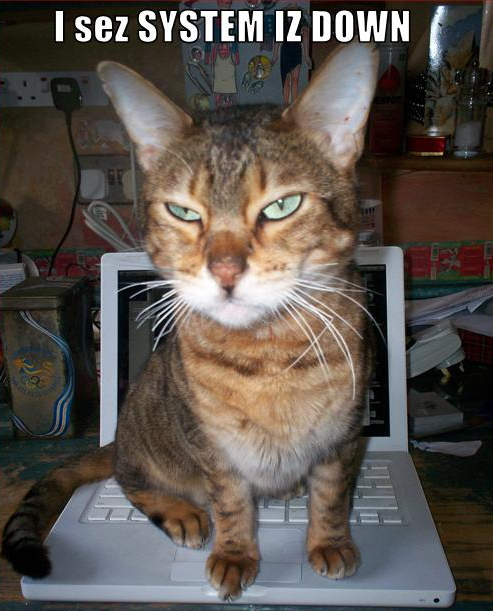 UPDATE 2: Via twitter, T-Mobile reports all services are restored: We are pleased to report that we have fixed the equipment malfunction. Full service has been restored. We apologize for the inconvenience
Reports are coming in of  a possible T-Mobile outage. One of our connects filled us in with the details and it looks like subscribers in the Southeastern region are mostly affected. If you can recall, the last time T-Mobile had one of these outages, both Data/Calling features were down. Most of the reports we have received include a mix of both data and calling features being affected. Could this possibly have something to do with the HSPA 7.2Mbps upgrade that T-Mobile will be rolling out before the end of this year?!? I sure hope so!
Are your calling/data features working? Let us know in the comments!
UPDATE 1: T-Mobile is aware of the situation and has their "Rapid Response Teams" working on the problem. They have identified the problem as an "Equipment Malfunction"…HSPA 7.2Mbps anyone? Service has been restored to the majority of subscribers, with the exception of some customers in Alabama, Tennessee and Georgia which may still be experiencing service disruptions.
Official statement from T-Mobile below:
Some T-Mobile customers in the Southeastern United States and Puerto Rico experienced intermittent service degradation for voice and data services earlier today. T-Mobile has identified the equipment malfunction and service has been restored for the majority of customers. Some customers in Alabama, Tennessee and Georgia may still be experiencing service disruptions while T-Mobile continues to work to restore service as quickly as possible. Again, we apologize for any inconvenience to impacted customers in the region.