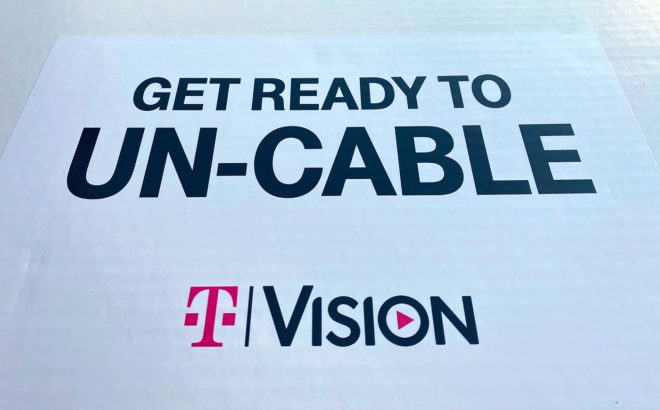 Starting today, T-Mobile is giving TVision Live customers free access to its TVision Vibe service, but that's not the only move that T-Mo is making with TVision this week.
T-Mobile has quietly added seven more channels to its TVision Live TV+ service. They are the American Heroes Channel, Cooking Channel, Destination America, Discovery Family, Discovery Life, Great American Country, and Science Channel.
Because TVision Live Zone includes all the channels of Live TV+, TVision Live Zone subscribers should have these new channels now, too.
This expansion means that TVision Live TV+ now includes 64 channels, up from the 57 that it had when TVision launched a few weeks ago. TVision Live TV+ is priced at $50 per month.
TVision is currently available to postpaid T-Mobile customers as well as legacy Sprint customers. T-Mo has said that it'll open TVision up to prepaid T-Mobile customers as well as people not on T-Mobile in 2021.
Thanks Info Assistant!
Source: T-Mobile TVision channel lineup