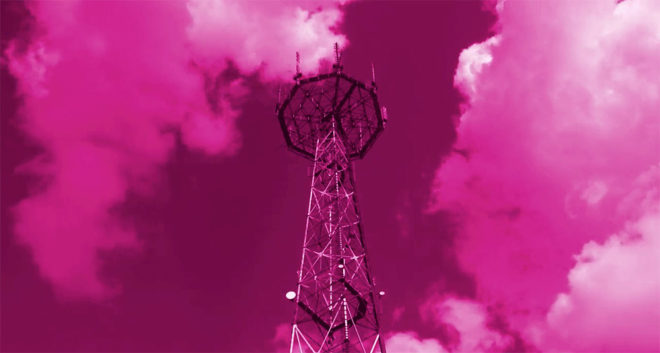 If you're having some issues with your T-Mobile service today, you're not the only one.
Reports are pouring in from T-Mo customers who say they've got no service this afternoon. Most of the problems seem to be happening in the Southeastern US, with T-Mobile subscribers in places like Atlanta, GA; Raleigh, NC; Orlando, FL; Winston-Salem, NC; Birmingham, AL; Pelion, SC; and many others reporting issues with the network.
The issues that T-Mobile customers are having vary, with some folks saying that they've got no service at all while others report that they've got data but can't send or receive any calls.
Looking at the Down Detector outage maps for AT&T, Verizon, and Sprint, customers on those carriers appear to be having problems in the Southeastern US, too.
I've contacted T-Mobile for more info on the situation but haven't received a response yet.
Are you having any issues with your T-Mobile service today?
UPDATE (12:26 pm PT): Reports of outages continue to come in and the Down Detector map is showing network issues in Texas, southern California, the Northeast, the Midwest and some other parts of the country. There's still no official word from T-Mobile on these problems.
UPDATE 2 (1:30 pm PT): Neville Ray, T-Mobile's President of Technology, says that engineers are working to fix a "voice and data issue" affecting T-Mo subscribers across the US.
UPDATE 3 (3:37 pm PT): Ray says that engineers continue to work on fixing the outage, adding that data services are now available and some calls are completing. Meanwhile, the official @TMobileHelp account on Twitter explains that this is a "widespread routing issue affecting voice & text."
UPDATE 4 (9:31 pm PT): T-Mobile CEO Mike Sievert has shared another update, blaming an "IP traffic related issue that has created significant capacity issues in the network core." He adds that while T-Mo's network is recovering, it could still be "several more hours" before calling and texting is fully restored. 
UPDATE 5 (10:09 pm PT): Neville Ray now says that voice and text services are restored.
UPDATE 6 (6/16 9:20 pm PT): Ray has now explained what caused the outage, blaming a leased fiber circuit failure that lead to capacity issues across the IMS core network that supports VoLTE calls.
Thanks kmetz!
Sources: Reddit (1), (2), Twitter, Down Detector