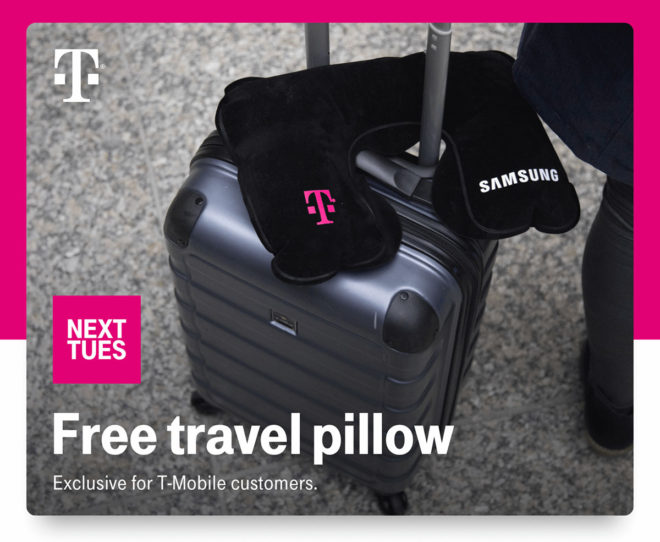 Remember that T-Mobile travel pillow we told you about? It's coming next Tuesday.
T-Mobile customers can get a free T-Mo and Samsung-branded travel pillow through T-Mobile Tuesdays next week. T-Mo has offered several pieces of swag in the past, including a backpack, umbrella, and drink tumbler, and now you'll be able to get a pillow to help you catch some Z's the next time you're traveling.
Also available to T-Mobile customers on March 10th will be a $30 discount off a painting event for 2 or more from Painting with a Twist. This company offers painting sessions where you get step-by-step instructions on creating a painting while sipping wine or another beverage.
Rounding out next week's deals are a free 4-week online course from the Shaw Academy and $0.10 off per gallon of gas from Shell.
Next Tuesday will also bring a contest to win a Samsung Galaxy S20 5G. Five grand prize winners will each receive a Galaxy S20 in the Cosmic Gray color plus a check for $428 to use for taxes or other expenses.
Source: T-Mobile Tuesdays