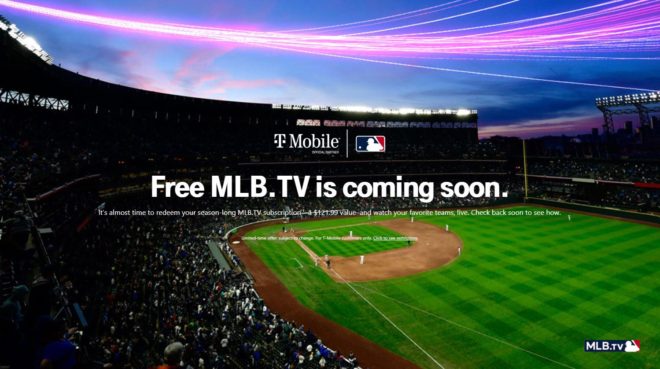 Tomorrow's the day that T-Mobile's free MLB.TV offer is supposed to go live, but with the coronavirus outbreak going on, some folks may be wondering if the deal will still be offered. Today more info is available.
T-Mobile tells TmoNews that when baseball starts back up, the free MLB.TV offer will start up, too. "As soon as baseball is back, MLB.TV will be back for T-Mobile customers," a T-Mo spokesperson said.
We learned last month that T-Mobile customers would be able to redeem their free MLB.TV for the 2020 season starting March 24th. The MLB's Opening Day was scheduled for March 26th but was pushed back due to the coronavirus, and so far there's been no new date set.
T-Mobile's free MLB.TV offer has become extremely popular, saving customers more than $100 each year and allowing them to stream every out-of-market regular season game. While we don't yet know when the 2020 MLB season will actually begin, at least baseball fans on T-Mobile know that they'll still be able to get their free MLB.TV when the season does start up.