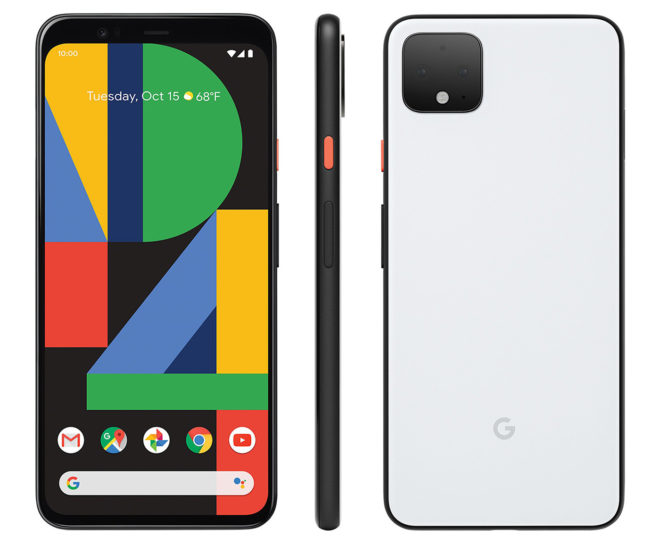 T-Mobile today launched pretty awesome deals on the Pixel 4 and Pixel 4 XL.
The Pixel 4 is now on sale at T-Mobile for $399.99, which is 50% off its normal asking price. The larger Pixel 4 XL is on sale, too, and it's available for $499.99, which is a 44% discount.
These discounts apply to the 64GB versions of the Pixel 4 and Pixel 4 XL, and the Just Black and Clearly White versions of the two Pixels are available as of this post.
As a refresher, the Pixel 4 and 4 XL both feature a Snapdragon 855 processor, 6GB of RAM, and stereo speakers. They've each got a dual rear camera setup with a 12.2MP main camera and 16MP telephoto cam, and on the front there's an 8MP camera and face unlock support. The smaller Pixel 4 features a 5.7-inch 2280×1080 OLED screen while the Pixel 4 XL has a 6.3-inch 3040×1440 OLED display, and both screens support a 90Hz refresh rate.
Following yesterday's announcement of the prices of Samsung's new Galaxy S20 phones, some folks felt that they're a little expensive. These T-Mobile Pixel 4 deals are a great option if you're in the market for a new Android phone that's a bit more affordable. Both phones offer specs that are still plenty high-end at prices that are similar to Google's affordable Pixel 3a and 3a XL models.
Thanks Matthew!
Sources: T-Mobile Pixel 4, T-Mobile Pixel 4 XL