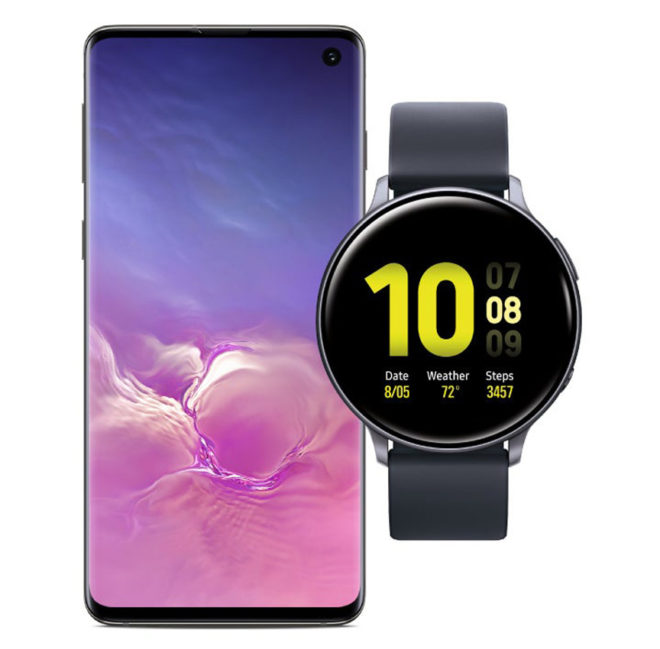 We saw T-Mobile launch a couple of new Samsung Galaxy deals at the tail-end of last week, and now it looks like Costco has a couple deals of its own.
Costco is now running a deal that offers a free Samsung Galaxy Watch Active 2 with the purchase of a Galaxy S10 on T-Mobile. What's more, folks on Reddit are reporting that Costco is selling the Galaxy S10 for $649, which is a good bit less than the $800 that T-Mobile is asking for it.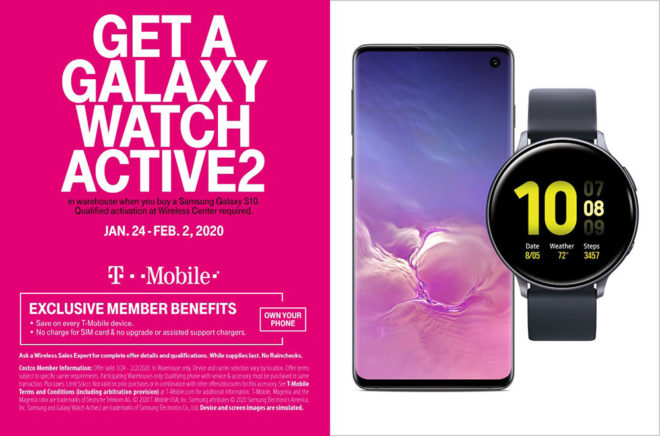 What's more, Costco is offering up to $649.99 back when you buy two Galaxy S10 phones. You must activate two new lines with T-Mobile if you're a new customer or one new line if you're an existing customer.
These two Costco deals can be combined if you're interested in them both.
One thing to note is that you do have to have a membership to Costco to take advantage of these deals.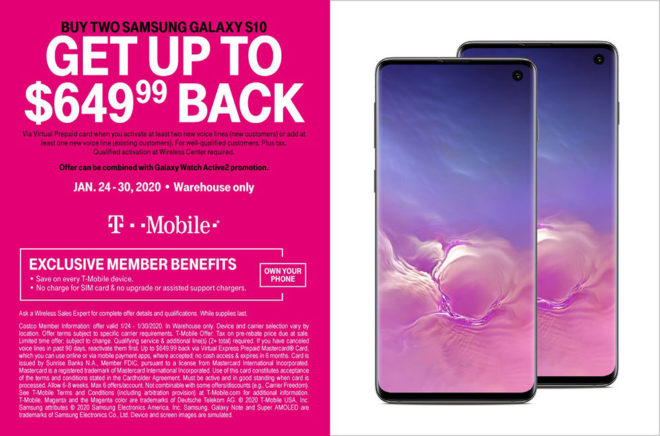 The $649.99 deal is available for a few more days, expiring on January 30th, while the Galaxy Watch 2 promo will be available through February 2nd.
We know that Samsung is hosting an event on February 11th where it'll likely announce the Galaxy S20 series of phones. The Galaxy S10 is still a well-specced phone that'll serve most folks very well for the forseeable future, though. So if you're interested in kitting yourself out with some new gear to start the new year, these Costco deals could be worth a look.
Sources: Membership Wireless (1), (2)