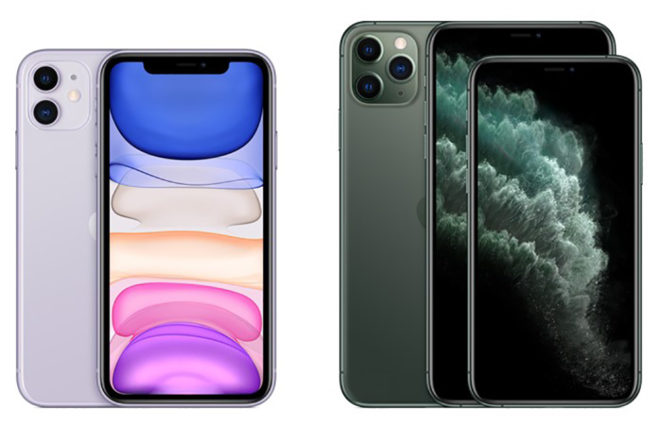 T-Mobile has announced several deals over the past couple of weeks, and now it's revealing a few more offers ahead of Black Friday.
Starting Wednesday, November 27th, T-Mobile will offer up to $400 off an iPhone 11, 11 Pro, 11 Pro Max, XS, XS Max, or XR with trade-in. There is no new line requirement with this deal but you do need to trade in an iPhone 6 or later that's fully paid off and in good condition. You must also purchase your new iPhone on a monthly payment plan and keep your account active and in good standing with a voice line.
Here are the iPhone models that are eligible for trade-in with this deal:
Save $400
iPhone XR, iPhone XS (64GB only), iPhone X
Save $300
Save $200
iPhone 7, iPhone 7 Plus, iPhone 6s Plus
Save $100
iPhone 6s, iPhone 6, iPhone 6 Plus
Once you've purchased your new iPhone and traded in your old model, you can visit T-Mobile's promotions page and enter promo code 2019APPLETRADE to submit for the rebate. Customers who perform an in-store trade will get instant store credit based on the value of their trade-in and the remainder of the savings reimbursed via rebate. Customers who mail in their trade will get a one-time credit based on the trade-in value and the remainder of their savings via rebate.
T-Mobile's got a couple other deals launching on Black Friday, November 29th. T-Mo will be offering a free SyncUp Drive to customers who activate a 2GB or higher SyncUp Drive line of service. Also on sale will be the Beats Solo3 on-ear wireless headphones, which will receive a $120 discount that'll knock the final price down to $99.99.