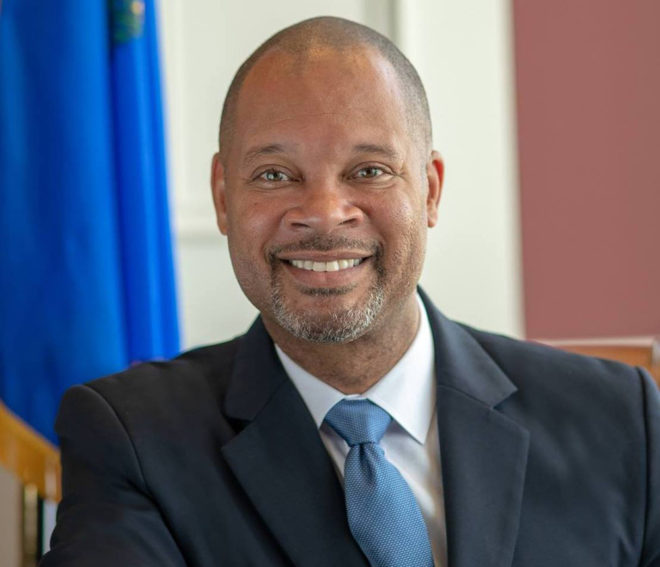 Texas isn't the only state withdrawing from the lawsuit against T-Mobile and Sprint's merger today.
Nevada Attorney General Aaron Ford has announced that he's reached a settlement with T-Mobile. Similar to the deal T-Mo made with Texas, the agreement with Nevada is focused on a 5G network rollout, a low-price rate plan, and a commitment to jobs. The settlement also includes access to T-Mo's broadband program for students and a philanthropic contribution.
Here are the commitments T-Mobile has made to Nevada as part of this settlement:
5G
Within three years of the merger's close, New T-Mobile will deploy a 5G network that offers download speeds of 100Mbps or greater to at least 64 percent of Nevada's population.
Within six years of the merger closing, T-Mo's 5G network will offer download speeds of 100Mbps or greater to at least 94 percent of Nevada's general population and 83 percent of the state's rural population.
Low-Price Mobile Plan
T-Mobile will offer its T-Mobile Connect plan for at least six years. The plan offers unlimited talk, text, and 2GB of data for $15 per month or unlimited talk, text, and 5GB of data for $25 per month. T-Mo will also incrementally increase the data allotment of both plans so that the allotment will nearly double within four years.
Broadband Access to Education
Nevada will get the full benefit of New T-Mobile's Project 10 Million. The project aims to connect 10 million households over five years with up to 100GB of free internet access per year and a free mobile hotspot so that students have the internet they need to complete school assignments at home.
Preserve Nevada Jobs
All retail T-Mobile and Sprint employees in Nevada will receive an offer of employment with New T-Mobile that'll include comparable duties and wages.
New T-Mobile will conver the existing Sprint call center in Las Vegas into a New T-Mobile Customer Experience Center and employ at least 450 workers for six years.
Employees' rights to participate in unions or organized labor will be protected.
New T-Mobile will launch a paid apprentice program that will select between 10 and 15 apprectices each year, including at least three management or professional trainees.
Philanthropic Contribution
New T-Mobile will make a charitable contribution of $30 million in three equal installments to fund programs through grants that enhance the entrepreneurial opportunities for, and expand small businesses owned by, minorities and women in the state of Nevada.
Funds may also be used to pre-pay or reimburse costs associated with eligible broadband improvements made for the benefit of Nevada's Native American Tribes.
With the news that Nevada has dropped out of the lawsuit to block the T-Mobile and Sprint merger, there are a total of 14 state AGs involved in it. With the trial set to begin on December 9th, T-Mo will likely be working to flip more state AGs to improve its chances of winning the trial, so it's possible we'll see another announcement or two like this one in the next couple of weeks.