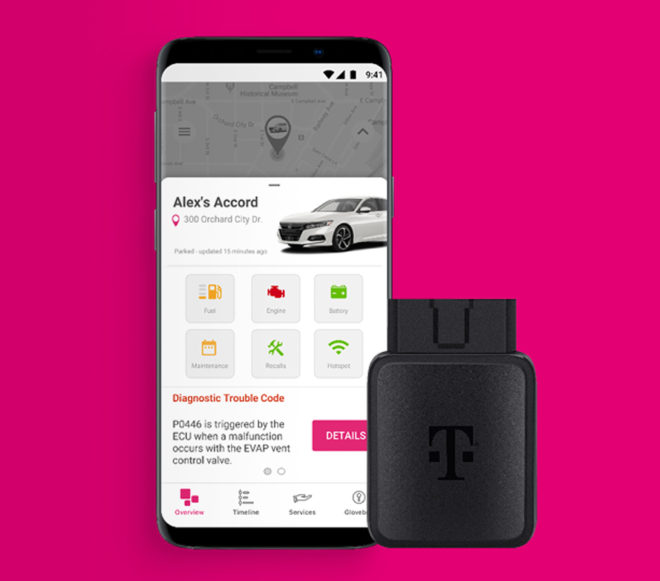 T-Mobile's SyncUp Drive device is getting an updated hardware model and some new software features to go along with it.
First up, T-Mobile is now offering an upgraded SyncUp Drive that includes 600MHz LTE support. This will give you better coverage with your SyncUp Drive, because T-Mo has been expanding its LTE coverage with 600MHz spectrum that offers improved reach and building penetration.
On the software side, T-Mobile is rolling out new features and a refreshed app. SyncUp Drive users can now track their Allstate Roadside Assistance in real-time, letting them see exactly how far away their help is. The new dashboard will give you an overall view of your car's health, including color-coded icons to help you prioritize what needs fixed first, and a virtual glovebox will give you easy access to a digital copy of your insurance, registration, and maintenance records.
The updated SyncUp Drive app is also getting a refreshed look and can display gas prices to help you save some cash when filling up. The new app is rolling out starting today on Android and iOS.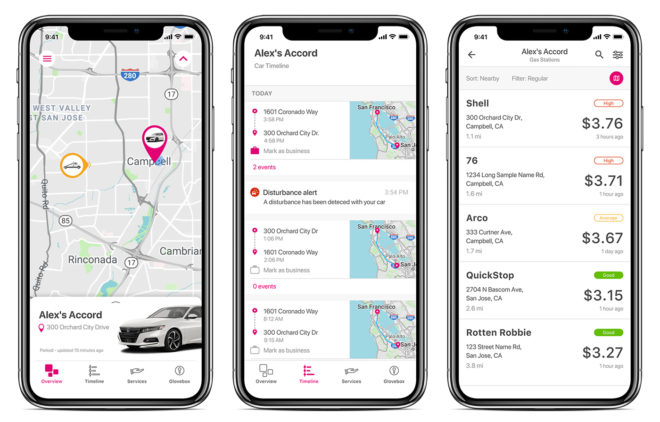 The SyncUp Drive plugs into an OBD-II port, which is in most cars built after 1996. Once plugged in, it can help give you an idea of what's going on with your car so that you won't be left scratching your head and furiously Googling the next time your car's "Check Engine" light comes on. The device can also help to pinpoint the location of the vehicle on your phone, which could be useful for parents with young drivers, and it get you in-vehicle Wi-Fi for connecting devices like tablets and game consoles.
T-Mobile is selling the SyncUp Drive in select stores at a price of $0 down and $4 per month for 24 months (full retail: $96). You can add the SyncUp Drive to your T-Mobile plan for $10 per month with autopay or $15 without autopay.
Source: T-Mobile