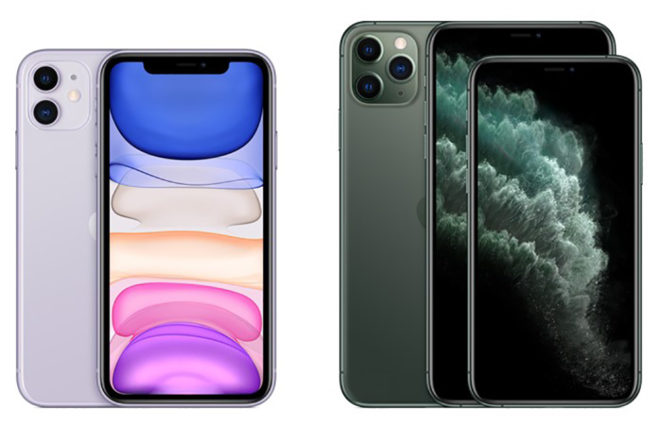 After rolling out a half-off deal on the iPhone 11 and iPhone 11 Pro when they launched, T-Mobile is now prepping an "iPhone On Us"-style promotion.
A trusted source tells TmoNews that T-Mobile will launch a new iPhone deal tomorrow, October 4. With it, customers who activate a new line of service, port in a number, and trade in an iPhone can get up to $1,000 off a new iPhone. Details of this deal were also recently posted to Reddit.
With this promo, customers who trade in an iPhone model from 6s to XR can get $700 off any iPhone XR or newer, including Apple's new iPhone 11 and iPhone 11 Pro. Customers who trade in an iPhone XS or iPhone XS Max will be able to get $1,000 off an iPhone XR or newer.
With this deal, your trade-in credit will be applied at checkout unless ship to is selected. The remainder of your credit will be spread out over 24 monthly bill credits. Lines cancelled within the last 90 days must be resumed to maintain eligibility, meaning you can't cancel a line now and then activate it as a new line. The fine print also states that there's a limit of one discounted phone per account and that this deal can't be combined with Carrier Freedom.
T-Mobile's existing iPhone deal offers up to half off an iPhone 11 or iPhone 11 Pro with trade-in, which isn't quite as much as this upcoming "iPhone On Us" deal, but that promo also doesn't require a new line and port-in. With this "iPhone On Us" deal launching soon, though, the other promo could be coming to an end soon, so you may want to jump on it if you're interested.
Also expected to launch on October 4 is a new "Fall Switch and Save" deal. With it, you'll be able to get up to $750 off when you activate at least one new line and buy two Samsung Galaxy S10e or newer phones. Existing customers will need to activate one new line, while new customers will need to activate two.
Thanks, tipster!