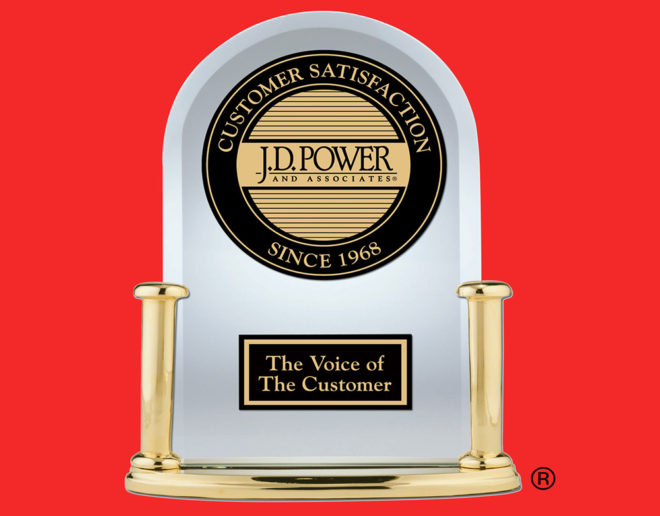 T-Mobile has once again come out on top in a J.D. Power study.
T-Mo has finished first in the new J.D. Power Wireless Purchase Experience Study – Volume 2, making the fourth straight time that T-Mobile has been the top-ranked U.S. carrier in this J.D. Power report. T-Mobile scored 864 points out of 1,000 in this latest study, an improvement of 10 points over T-Mo's scores in the last two J.D. Power wireless purchase experience reports.
Look at the rest of this report, Verizon scored 837 points out of 1,000 and AT&T was right behind it with 836 points. Sprint rounded out the top four with 813 points.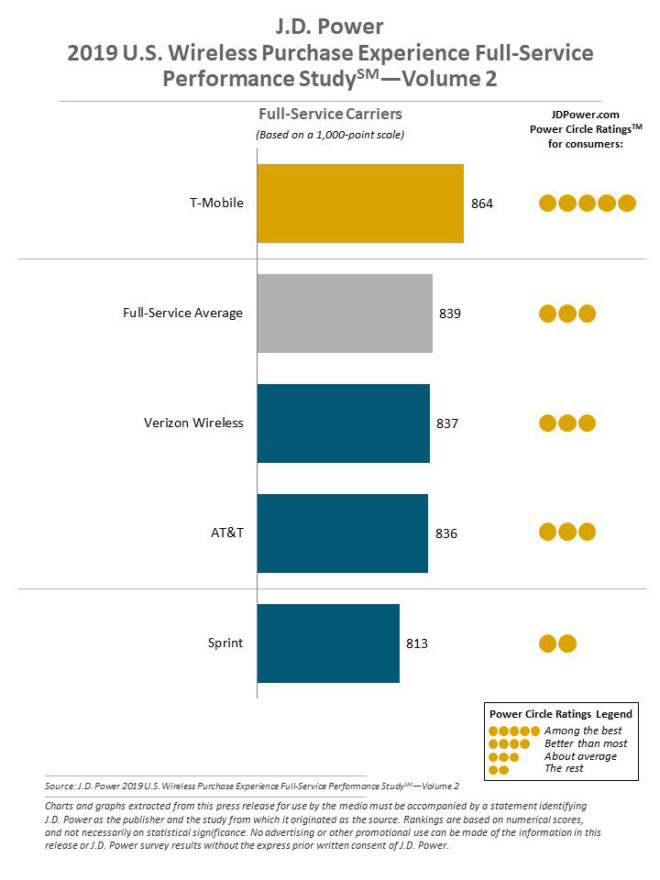 Cricket Wireless finished in first place for prepaid carriers with 862 points, while Metro by T-Mobile came in second with 851 points. That's a drop of 6 points compared to J.D. Power's first wireless purchase experience report this year when Metro finished in first place among prepaid carriers.
Rounding out the list of prepaid carriers in this report are Virgin Mobile and Boost Mobile, finishing with 848 and 832 points, respectively.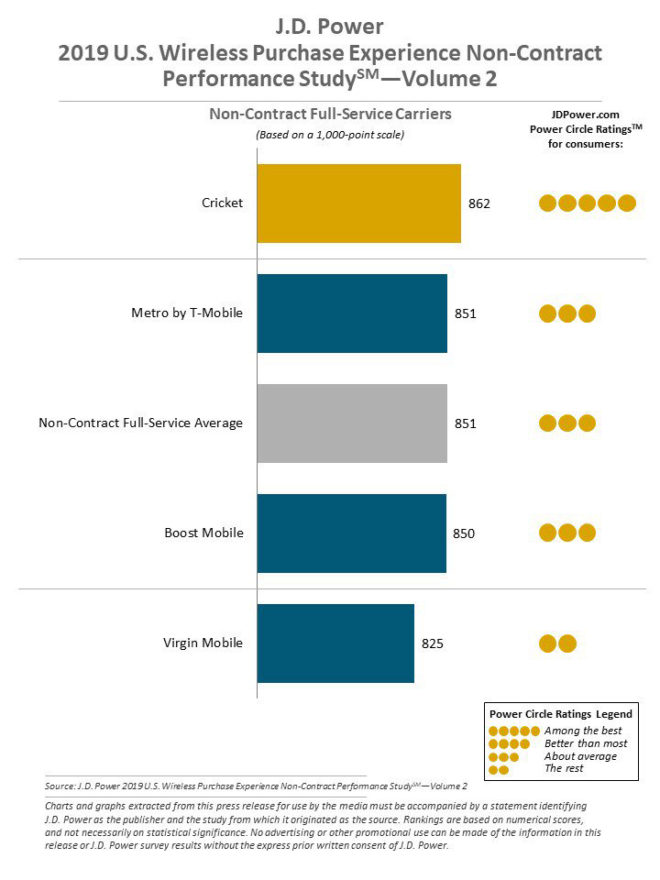 J.D. Power's Wireless Purchase Experience Study examines the experience of wireless customers who make a purchase either over the phone with a sales rep, by visiting a retail store, or online. The overall purchase experience satisfaction measures six factors, which include (in order of importance) store sales representative, website, phone sales rep, offerings and promotions, store facility, and cost of service.
Interestingly, J.D. Power's report suggests that more consumers are opting to purchase their devices from Amazon rather than going through their carrier. The report found that the percentage of device purchases made through carriers' websites and the overall level of consumer satisfaction with those purchases has declined since the last Wireless Purchase Experience Study came out in January.
Meanwhile, the total percentage of wireless purchases made from Amazon has increased by 3 percentage points since January. Customers who made a purchase through Amazon are also more satisfied with the purchase experience than with their carrier website, with scores of 884 points and 851 points, respectively.
How do you buy new phones? Do you go through Amazon or do you prefer to buy from T-Mobile?
Source: J.D. Power