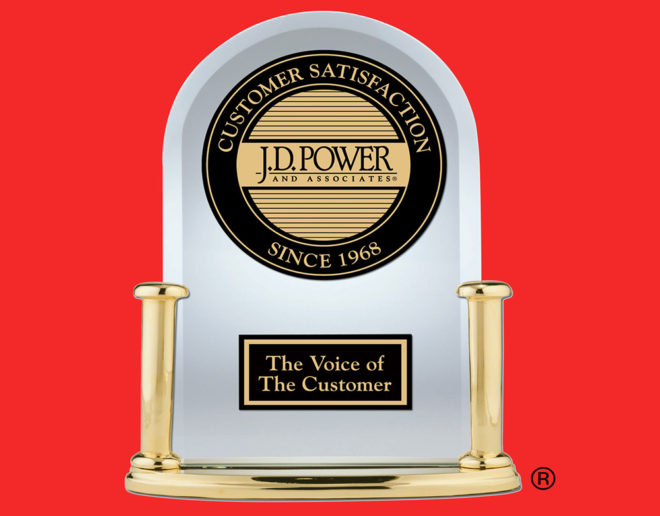 After coming in first in J.D. Power's recent U.S. wireless customer care study, T-Mobile has now come out on top in another J.D. Power report.
T-Mobile has finished first in the postpaid portion of J.D. Power's new U.S. Wireless Purchase Experience study. T-Mo earned 854 points out of 1000 possible, with AT&T coming in second with 846 points. Verizon finished third with 837 points and Sprint rounded out the four major U.S. carriers with 815 points.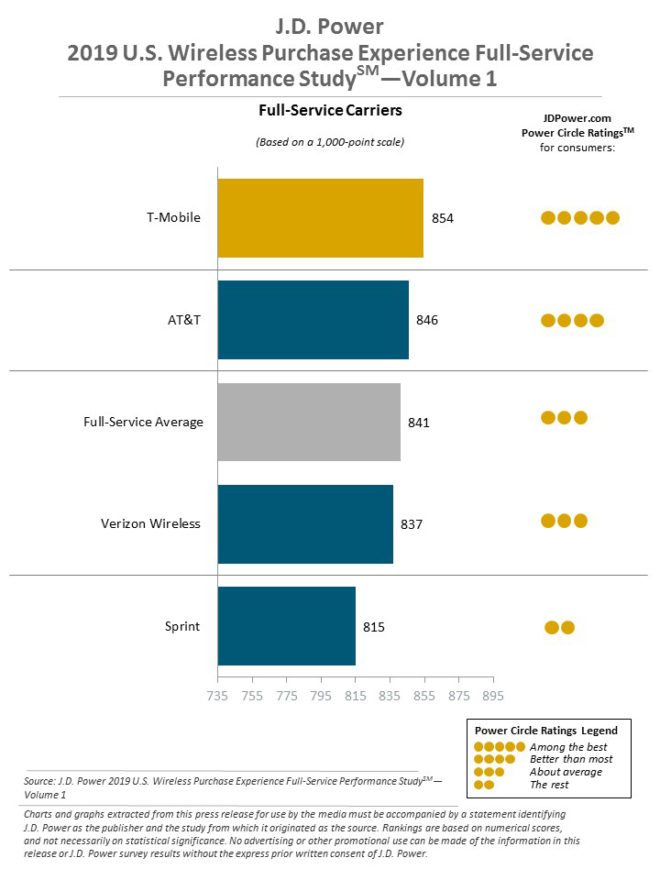 Metro by T-Mobile won for the prepaid segment, earning 857 points. Cricket wasn't far behind with 851 points, while Virgin Mobile and Boost Mobile got 848 and 832 points, respectively.
This is the fourth time that T-Mobile has ranked highest in J.D. Power's Wireless Purchase Experience study, and the third time in a row that T-Mo has won. This is the third time that Metro by T-Mobile has come out on top.
J.D. Power's U.S. Wireless Purchase Experience study evaluates the experience of consumers who use any one of the three purchase channels: phone calls with sales reps, visits to a retail wireless store, and online. The overall purchase satisfaction is measured in six factors, in order of importance: store sales rep, website, phone sales rep, offerings and promotions, store facility, and cost of service.
Also of note today is that T-Mobile got a spot on Fortune's list of the 100 Best Companies to Work For. T-Mobile finished number 49 on the list, up from its rank of 86th last year.
Sources: J.D. Power, Fortune