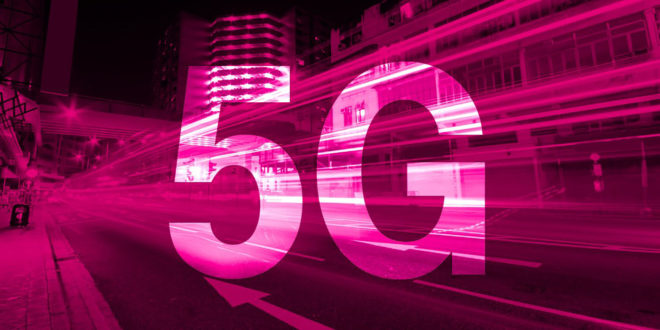 T-Mobile has achieved a few 5G milestones lately with partners like Ericsson and Nokia. Today another achievement was announced, but this one includes a new partner.
MediaTek touts that it and T-Mobile have completed the world's first "5G New Radio (NR) standalone data call in a multi-vendor environment that mirrors actual 5G deployment in T-Mobile's network."
The companies used a MediaTek 5G M70 Modem. MediaTek also notes that the collab between it and T-Mobile was supported by Ericsson, Nokia, and Cisco.
"This milestone achievement demonstrates MediaTek's groundbreaking 5G technology and our commitment to make this new wave of connectivity accessible to people in the North American market," said MediaTek's TL Lee. "Over the next year, we will continue to collaborate with T-Mobile to help drive 5G network deployment."
MediaTek's 5G M70 Modem supports non-standalone and standalone 5G network architectures and offers a peak throughput of 4.7Gbps on sub-6GHz. MediaTek is also prepping a 5G system-on-chip (SoC) for smartphones that includes ARM's newest Cortex-A77 CPU, Mali-G77 GPU, and a MediaTek AI processing unit along with the M70 5G modem. The multi-mode 5G chipset includes support for standalone and non-standalone sub-6GHz networks and also supports 2G, 3G, and 4G connectivity.
UPDATE: This is actually the same standalone 5G test that T-Mobile announced a couple of weeks ago, but with a few more technical details and a statement from MediaTek.
Source: MediaTek