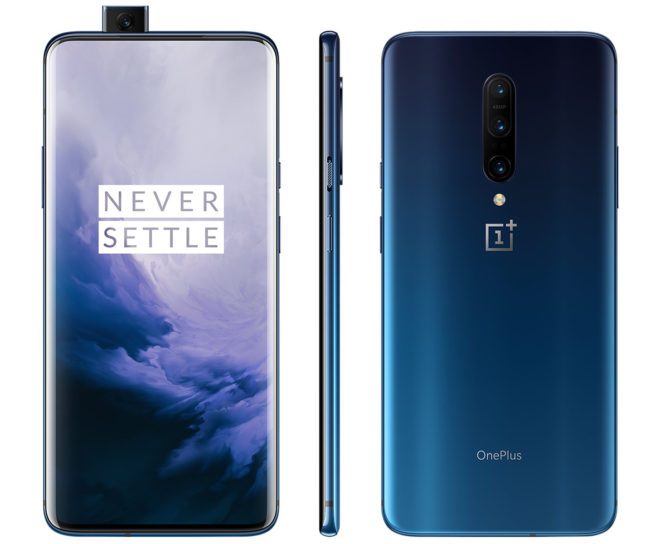 After being exclusively available at T-Mobile Signature Stores the past couple of days, the OnePlus 7 Pro is now widely available from T-Mo.
The OnePlus 7 Pro is priced at $0 down and $29.17 per month for 24 months on EIP. If you'd prefer JUMP! On Demand, you can get it for $0 down and $31 per month on an 18-month lease. Full retail price is set at $699.99.
T-Mobile is selling the version of the OnePlus 7 Pro that comes with 8GB of RAM and 256GB of storage. There are other models available if you buy directly from OnePlus, including a 6GB/128GB model for $669 and a 12GB/256GB version for $749. The unlocked OnePlus 7 Pro sold by OnePlus is compatible with T-Mobile LTE bands 2/4/5/12/66/71.
The OnePlus 7 Pro is a flagship smartphone that's equipped with high-end features like a 6.67-inch 3120×1440 Fluid AMOLED display with 90Hz refresh rate, a Snapdragon 855 processor, and a 4000mAh battery with fast charging support. There's a triple rear camera setup on the device that includes a 48MP main camera with f/1.6 aperture and optical image stabilization, a 16MP wide angle camera with 117-degree field of view, and an 8MP camera with 3x optical zoom and OIS.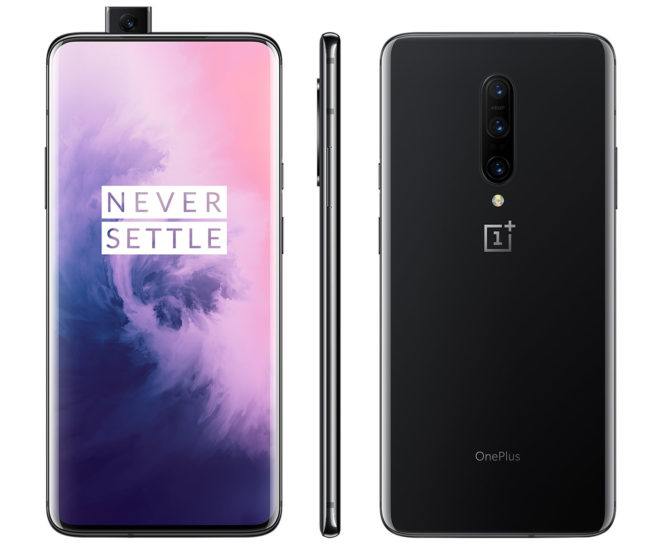 Also included with the OnePlus 7 Pro is an in-display fingerprint sensor that OnePlus says is larger and faster than the OnePlus 6T's fingerprint sensor. In order to avoid using a notch or hole-punch, OnePlus has given the 7 Pro a pop-up 16MP selfie camera. There are dual speakers with Dolby Atmos support included, too, along with an improved vibration motor.
The OnePlus 7 Pro runs Android 9 Pie below a custom OxygenOS 9.5 user interface. OnePlus has included custom software features like a screen recorder, an Fnatic Mode for gaming, and a Zen Mode that'll lock out all of the features of your phone except incoming calls, emergency calls, and the camera for 20 minutes.
After last year's launch of the OnePlus 6T, it's nice to see the OnePlus 7 Pro available on T-Mobile's shelves. Lots of people prefer to buy their new phones directly from their carrier, whether that's because they want to use carrier financing or have their phone payment on their wireless bill or another reason, and T-Mo customers can do that with the OP7 Pro. One thing to keep in mind is that some folks have been frustrated with the T-Mobile OnePlus 6T's update rollouts compared to the unlocked model, so if software updates are important to you, the unlocked model may be worth considering since T-Mobile will likely take time to certify updates for its model.
If you're buying a OnePlus 7 Pro, share your first impressions with us when it's in your hands!