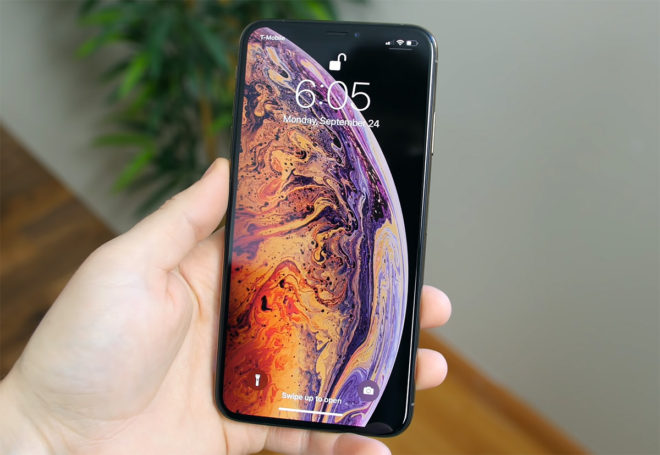 T-Mobile is celebrating the weekend by rolling out a new switcher deal.
For a limited time, customers to port their number to T-Mobile, buy a new iPhone, and trade in a qualifying device can get up to $750 off their new iPhone (as spotted by users on Reddit). To qualify for this deal , you must buy a new iPhone XS, iPhone XS Max, iPhone XR, iPhone 8, or iPhone 8 Plus on EIP and port your phone number in from a non-T-Mobile carrier. That means that customers on T-Mobile Prepaid, Metro by T-Mobile, and MVNOs that use the T-Mobile network aren't eligible.
This promo is open to new and existing T-Mobile customers. New customers must activate at least two new voice lines, one of which must be a port-in. Existing customers must add at least one ported in voice line. In both instances, the new iPhone's EIP must be associated with the ported-in line.
The devices that are eligible for trade-in with this deal include:
$750 off: iPhone 7 and 7 Plus, iPhone 8 and 8 Plus, iPhone X, Samsung Galaxy S8 series, Samsung Galaxy S9 series, Samsung Galaxy Note 8 and Note 9, LG V40, LG G7, Google Pixel 2 and Pixel 2 XL, Google Pixel 3 and Pixel 3 XL, OnePlus 6T
$600 off: iPhone 6 and 6 Plus, iPhone 6s and 6s Plus, Samsung Galaxy S6 series, Samsung Galaxy S7 series, Samsung Galaxy Note 5, LG V20 and V30/V30+, LG G6, Google Pixel and Pixel XL, OnePlus 6
No matter whether you get the $600 or $750 discount, it'll be spread out over 24 monthly bill credits.
This deal is available in T-Mobile stores, online, or over the phone through customer service. There's no word on how long it'll be available, so if you're interested in taking advantage of the offer, you may want to do it sooner rather than later.
Source: T-Mobile