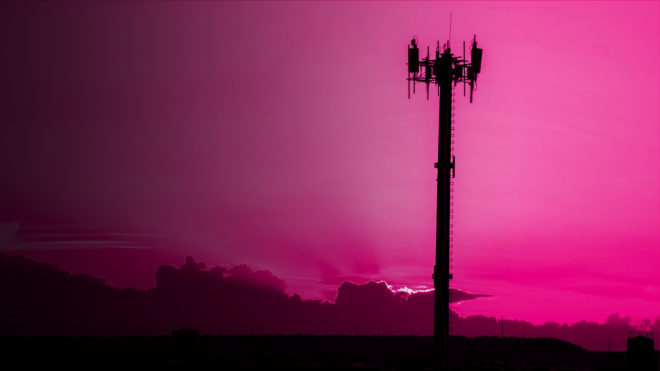 Nearly two weeks after T-Mobile last announced a round of low-band LTE upgrades, the magenta carrier has some new low-band news to share.
T-Mobile CTO Neville Ray says that T-Mo upgraded dozens of cell sites with more low-band LTE over the past two weeks. Low-band LTE upgrades include 600MHz (LTE band 71) and 700MHz (LTE band 12) spectrum.
.@TMobile has been upgrading dozens of locations with lowband LTE in the last two weeks! Take a look #AcrossTheGrid @MetroByTMobile pic.twitter.com/tmMiLhAsIU

— Neville (@NevilleRay) April 18, 2019
These latest low-band LTE upgrades are sprinkled throughout the U.S. Some of the cities enjoying additional low-band LTE coverage include Phoenix, AZ; Marietta, GA; Buffalo, NY; Mayer, MN; and Tacoma, WA. As usual, I've got the full list of upgraded cities and towns available below.
Apache Junction, AZ
Buckeye, AZ
Chandler, AZ
Gilbert, AZ
Lake Havasu City, AZ
Mesa, AZ
Phoenix, AZ
Pima, AZ
Tempe, AZ
Tolleson, AZ
Mountain Home, AR
Sheridan, AR
Alturas, CA
Camp Pendleton, CA
Chula Vista, CA
Escondido, CA
Gilroy, CA
Oceanside, CA
Ojai, CA
San Celemnte, CA
San Diego, CA
Santa Maria, CA
Shingle Springs, CA
Spring Valley, CA
Tulare, CA
Aurora, CO
Monument, CO
Brooksville, FL
Cottondale, FL
Palmetto, FL
Panama City, FL
Saint Johns, FL
Tampa, FL
Venice, FL
Cave Springs, GA
Cordele, GA
Evans, GA
Forest Park, GA
Glennville, GA
Greenville, GA
Jesup, GA
LaGrange, GA
Marietta, GA
McDonough, GA
Ringgold, GA
Koloa, HI
Pearl City, HI
Nampa, ID
Pocatello, ID
Benton, IL
Chicago, IL
Elmwood Park, IL
Franklin Park, IL
Mount Vernon, IL
Orland Park, IL
Rochelle, IL
Waukegan, IL
New Orleans, LA
Gwynn Oak, MD
Halethorpe, MD
Hancock, MD
Monkton, MD
Oxon Hill, MD
Rosedale, MD
Lawrence, MA
Big Rapids, MI
Casnovia, MI
Indian River, MI
Newport, MI
Roscommon, MI
White Cloud, MI
Mayer, MN
Palisade, MN
Bonne Terre, MO
Cassville, MO
Eldon, MO
Fulton, MO
Warrenton, MO
Washington, MO
Helena, MT
Boulder City, NV
Las Vegas, NV
North Las Vegas, NV
Sparks, NV
Spring Creek, NV
Manchester, NH
Annandale, NJ
Camden, NJ
East Orange, NJ
Elizabeth, NJ
Fairfield, NJ
Livingston, NJ
Newark, NJ
Paterson, NJ
Somerset, NJ
West New York, NJ
Clovis, NM
Los Lunas, NM
Mountainair, NM
Amityville, NY
Bronx, NY
Brooklyn, NY
Buffalo, NY
East Berne, NY
Garden City, NY
Hempstead, NY
New York, NY
Warwick, NY
Windsor, NY
Fayetteville, NC
Kernersville, NC
King, NC
Pantego, NC
Aneta, ND
Gackle, ND
Minot AFB, ND
Portland, ND
Ashtabula, OH
Peninsula, OH
Fort Supply, OK
Oil City, PA
Washington, PA
Willow Grove, PA
Camuy, PR
Carolina, PR
Cayey, PR
Corozal, PR
San Juan, PR
Toa Baja, PR
Columbia, SC
Dillon, SC
Custer, SD
Chattanooga, TN
Nashville, TN
Amarillo, TX
Austin, TX
Baytown, TX
Fort Worth, TX
Lorena, TX
Mission, TX
Plano, TX
Rio Grande City, TX
Clearfield, UT
Draper, UT
Hurricane, UT
Layton, UT
Pleasant Grove, UT
Salt Lake City, UT
West Valley City, UT
Arlington, VA
Culpepper, VA
Henrico, VA
Martinsville, VA
Norfolk, VA
Portsmouth, VA
Richmond, VA
Ridgeway, VA
Marysville, WA
Moses Lake, WA
Olympia, WA
Sekiu, WA
Spokane, WA
Tacoma, WA
Spooner, WI
Source: Neville Ray (Twitter)