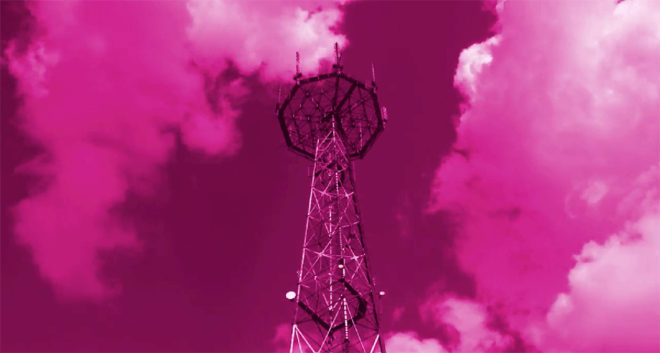 This is turning out to be a good weekend for T-Mobile customers, because one day after it was confirmed that T-Mo performed a new round of mid-band LTE upgrades, we've learned that some low-band LTE upgrades have been rolled out, too.
T-Mobile has upgraded dozens of cell sites with low-band LTE in the last two weeks, T-Mo CTO Neville Ray announced today. These upgrades include 600MHz (LTE band 71) and 700MHz (LTE band 12).
Our network team is blanketing lowband LTE across the country. Check out the dozens of sites upgraded in the last two weeks! #WeWontStop @TMobile @MetroByTMobile #AcrossTheGrid pic.twitter.com/AFPMIREF1J

— Neville (@NevilleRay) April 6, 2019
Some of the cities that recently received low-band LTE upgrades include San Francisco, CA; Jacksonville, FL; Chicago, IL; Newark, NJ; and Portland, OR. I've got the full list of cities and towns that've been upgraded in a list below so that you can easily check to see if your town was included.
Chandler, AZ
Glendale, AZ
Lake Havasu City, AZ
Mesa, AZ
Phoenix, AZ
Safford, AZ
Scottsdale, AZ
Sun City West, AZ
Tempe, AZ
Tucson, AZ
Cave City, AR
Damascus, AR
Mabelvale, AR
Murfreesboro, AR
Chula Vista, CA
Clovis, CA
Fortuna, CA
Fresno, CA
Kettleman City, CA
La Mesa, CA
Porterville, CA
Ridgecrest, CA
San Francisco, CA
Santa Maria, CA
Sebastopol, CA
Grand Junction, CO
Loveland, CO
Walden, CO
Bradenton, FL
Fort Myers, FL
Gainesville, FL
Jacksonville, FL
Tampa, FL
Wellborn, FL
Augusta, GA
Lawrenceville, GA
Macon, GA
Valdosta, GA
Kamuela, HI
Keaau, HI
Carey, ID
Bolingbrook, IL
Chicago, IL
Dekalb, IL
Lincolnwood, IL
Melrose Park, IL
Auburn, ME
Odenton, MD
Alexandria, MN
Plato, MN
Camdenton, MO
Lebanon, MO
Pevely, MO
Troy, MO
Terry, MT
Elko, NV
Las Vegas, NV
North Las Vegas, NV
Spring Creek, NV
Colonia, NJ
Jersey City, NJ
Lake Hiawatha, NJ
Livingston, NJ
New Egypt, NJ
Newark, NJ
Palisades Park, NJ
Sayreville, NJ
Alamogordo, NM
Albuquerque, NM
Moriarty, NM
Tijeras, NM
Binghamton, NY
Brooklyn, NY
Glen Cove, NY
Jamaica, NY
Mineola, NY
Rego Park, NY
Smithtown, NY
Valley Stream, NY
Langdon, ND
Chagrin Falls, OH
Chardon, OH
Portland, OR
Bethel Park, PA
Manns Choice, PA
Isabela, PR
San Juan, PR
Providence, RI
Warrenville, SC
Sioux Falls, SD
Nashville, TN
Dallas, TX
Dickinson, TX
El Paso, TX
Fort Worth, TX
Frisco, TX
Hallettsville, TX
Hebbronville, TX
Mission, TX
Rosharon, TX
Sealy, TX
Clearfield, UT
Hurricane, UT
Ogden, UT
Orem, UT
Salt Lake City, UT
Sandy, UT
Springville, UT
West Jordan, UT
West Valley City, UT
Bedford, VA
Lexington, VA
Newport News, VA
Richmond, VA
Virginia Beach, VA
Cle Elum, WA
Marblemount, WA
Marysville, WA
Quincy, WA
Spokane, WA
Appleton, WI
Couderay, WI
Danbury, WI
Neenah, WI
Thanks, Rodion Mark!
Source: Neville Ray (Twitter)