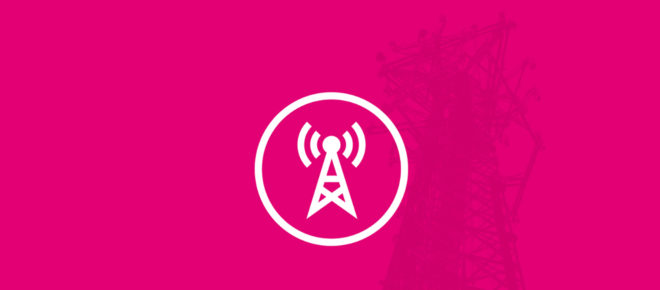 Heads up, T-Mobile customers, because some more cell site upgrades have been made in recent weeks.
T-Mobile CTO Neville Ray today confirmed that T-Mo has upgraded hundreds of cell sites within the past few weeks. These are mid-band LTE upgrades, meaning that they include AWS and PCS spectrum.
100s of @TMobile sites have been upgraded in the last few weeks. We've got the best engineers in the WORLD and our network is getting FASTER every single day! #AcrossTheGrid @MetroByTMobile pic.twitter.com/icvnTPQAj5

— Neville (@NevilleRay) April 5, 2019
These latest cell site upgrades have been sprinkled throughout the U.S. Some of the cities included in this batch of upgrades are Petaluma, CA; Des Moines, IA; Boston, MA; Tampa, FL; and San Antonio, TX. As usual, below I've got the full list of cities and towns that've been upgraded for your perusal.
Clarkdale, AZ
Gilbert, AZ
Hereford, AZ
Page, AZ
Alhambra, CA
Apple Valley, CA
Banning, CA
Beaumont, CA
Buena Park, CA
Camarillo, CA
Chino, CA
Chula Vista, CA
Corona, CA
Covina, CA
Cupertino, CA
Escondido, CA
Fairfield, CA
Hercules, CA
Lakewood, CA
Los Angeles, CA
Modesto, CA
Mountain View, CA
Murrieta, CA
North Hills, CA
Oakland, CA
Petaluma, CA
Rancho Cucamonga, CA
Rowland Heights, CA
San Bernardino, CA
San Francisco, CA
San Jose, CA
San Ramon, CA
Santa Rosa, CA
Studio City, CA
Woodland Hills, CA
Newark, DE
Bradenton, FL
Fort Walton Beach, FL
Hialeah, FL
Tampa, FL
Alpharetta, GA
Augusta, GA
Duluth, GA
Fort Benning, GA
Leesburg, GA
Stockbridge, GA
Valdosta, GA
McCall, ID
Ankeny, IA
Brayton, IA
Des Moines, IA
Garrison, IA
Grimes, IA
Kalona, IA
Olin, IA
Polk City, IA
Winterset, IA
Smyrna Mills, ME
Baltimore, MD
Capitol Heights, MD
Columbia, MD
Crofton, MD
Gaithersburg, MD
Jessup, MD
Odenton, MD
Olney, MD
Pasadena, MD
Rockville, MD
Severn, MD
Silver Spring, MD
Upper Marlboro, MD
Waldorf, MD
Boston, MA
Natick, MA
Raynham, MA
Salisbury, MA
Rushford, MN
Elsberry, MO
Mineral Point, MO
Troy, MO
Winfield, MO
Wolf Point, MT
Las Vegas, NV
Colonia, NJ
East Orange, NJ
Florham Park, NJ
Hillside, NJ
Irvington, NJ
Jersey City, NJ
Lakewood, NJ
Lodi, NJ
Milltown, NJ
New Brunswick, NJ
New Providence, NJ
Newark, NJ
Rochelle Park, NJ
South Plainfield, NJ
Springfield, NJ
Union, NJ
Vincentown, NJ
Astoria, NY
Baldwin, NY
Bronx, NY
Brooklyn, NY
Cambria Heights, NY
Farmingdale, NY
Fresh Meadows, NY
Garden City, NY
Hicksville, NY
Islandia, NY
Long Island City, NY
Massapequa, NY
Middletown, NY
New Hyde Park, NY
New York, NY
Patchogue, NY
Port Washington, NY
Rego Park, NY
Ronkonkoma, NY
Saint Albans, NY
Springfield Gardens, NY
Wantagh, NY
Yonkers, NY
Charlotte, NC
Canton, OH
Cleveland, OH
Columbus, OH
Diamond, OH
Wilkes Barre, PA
Bayamon, PR
Isabela, PR
Newport, RI
Providence, RI
Warwick, RI
Arlington, TX
Brenham, TX
Dickinson, TX
Midland, TX
Muenster, TX
New Braunfels, TX
San Antonio, TX
West Columbia, TX
Coalville, UT
Alexandria, VA
Arlington, VA
Bristow, VA
Burke, VA
Fairfax, VA
Fairfax Station, VA
Ferrum, VA
Manassas, VA
McLean, VA
Stafford, VA
Vienna, VA
Winchester, VA
Woodbridge, VA
Tacoma, WA
Rothschild, WI
Sturgeon Bay, WI
Source: Neville Ray (Twitter)