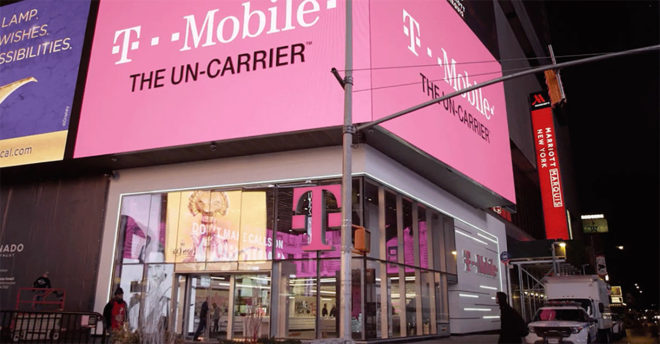 Spring is right around the corner, and to celebrate T-Mobile is launching a new third line free promotion.
Starting today, T-Mobile is offering a third line free via monthly credits to both new and existing customers. New customers must activate three voice lines on a qualifying T-Mobile One plan and enroll in autopay to qualify. Existing customers must have one postpaid line of service, be on or switch to a qualifying T-Mobile One plan, activate two new voice lines, and enroll in autopay. You'll then get a text message telling you that you've qualified, and you'll begin getting monthly bill credits within two bill cycles.
Customers who take advantage of this promo must keep their account in good standing and maintain the same number of lines that are on your account when the promo starts. If you cancel any line within one year, you'll lose your credit. After one year, you must keep two paid T-Mobile One voice lines and the lines activated during the promo period to keep your credit.
Also of note is that plans like T-Mobile One Unlimited 55+, T-Mobile One 9+ lines, T-Mobile One Amplified, T-Mobile One Military plans, and T-Mobile Essentials don't qualify for this deal.
We've seen T-Mobile offer third line free deals like this in the past, including one last fall and another that ran during the winter. Now the deal is back again, and while it may not be super exciting to see this third line deal return over and over, it is nice to have it available for folks who may have missed it before or those who may be thinking about switching to T-Mo.