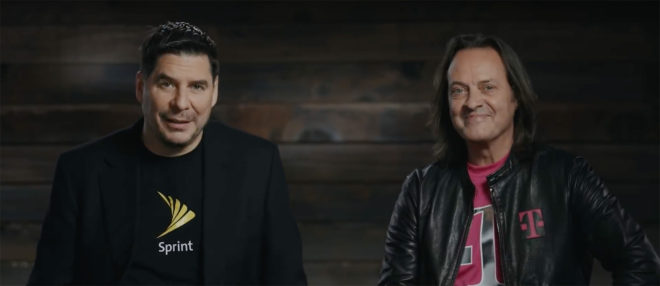 T-Mobile and Sprint are awaiting the FCC and Department of Justice's decision on whether or not their merger will be permitted, and according to a new report, the wait could take a bit longer.
A decision on the T-Mobile-Sprint merger from the FCC and DOJ "won't be made for at least another month or possibly longer", according to Fox Business. It's said that the DOJ is paying close attention to this horizontal merger and whether it could raise prices for consumers and reduce competition. The report adds that T-Mo and Sprint's merger has been okayed by the White House's economic and national security policy makers with regard to competing with other countries, including China, in 5G.
Meanwhile, a new report from The New York Post claims that DOJ staffers are "not impressed" with T-Mobile and Sprint's touted features of the merger. The group that are allegedly not impressed is said to include Makan Delrahim, who is the DOJ's antitrust head.
One of T-Mobile and Sprint's promises that has reportedly failed to impress the DOJ staffers is the commitment that New T-Mobile will offer the same or better rate plans at current or lower prices than those offered by T-Mo and Sprint for at least three years after the merger. The DOJ reportedly thinks of that as a weak promise compared to AT&T's pledge not to black out its programming on rival platforms for seven years.
T-Mobile and Sprint have said that they expect their merger to be approved in the first half of 2019. The FCC is currently on day 121 of the its informal 180-day shot clock for its review of the deal.
Sources: Fox Business, The New York Post