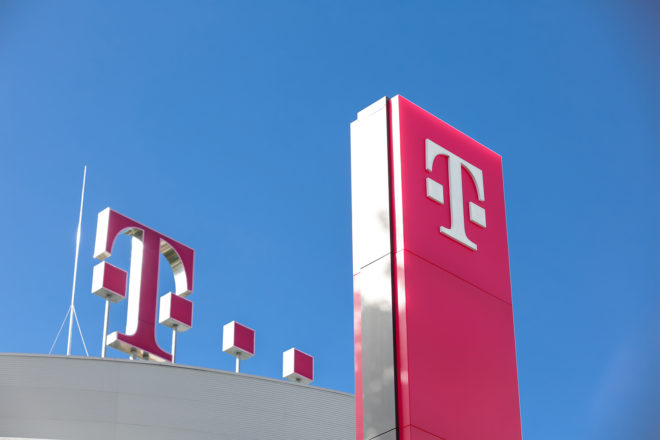 T-Mobile and Sprint's parent companies are reportedly making big moves to help get the T-Mo-Sprint merger approved.
T-Mobile parent company Deutsche Telekom and Sprint parent company SoftBank have said that they will consider ending their use of Huawei network equipment, according to a report from Reuters. Deutsche Telekom has said that it's reviewing its vendor plans in Germany and other markets.
It's said that U.S. government officials have been pressuring Deutsche Telekom to stop using Huawei equipment due to concerns about Huawei being controlled by the Chinese government and that it's network equipment could have "back doors" that'd allow for spying. This pressure from the U.S. government is said to be related to its review of the proposed T-Mobile-Sprint merger.
Meanwhile, a report from Nikkei says that SoftBank will replace the Huawei equipment in its 4G network with hardware made by Ericsson and Nokia. The equipment will be replaced over the next few years.
One of the issues that opponents of the T-Mobile-Sprint merger have raised is DT and SoftBank's ties to Huawei. Recent reports have suggested that the U.S. government has had concerns regarding Huawei's networking equipment and the possibility that it could be used for spying, so it's not too surprising to hear that U.S. government officials have used Huawei to pressure Deutsche Telekom and SoftBank to ditch their Huawei networking equipment in order to get approval for the T-Mobile-Sprint merger.
Today's report says that with the news that DT and SoftBank are looking at getting rid of their Huawei network equipment, T-Mobile and Sprint expect their merger to be approved by the Committee on Foreign Investment in the United States as soon as next week. The sources say that talks between the U.S. national security panel, T-Mobile, and Sprint haven't been finalized, though. Also of note is that even if the deal is given the green light by CFIUS, it also needs approval from the FCC and DoJ.
Source: Reuters