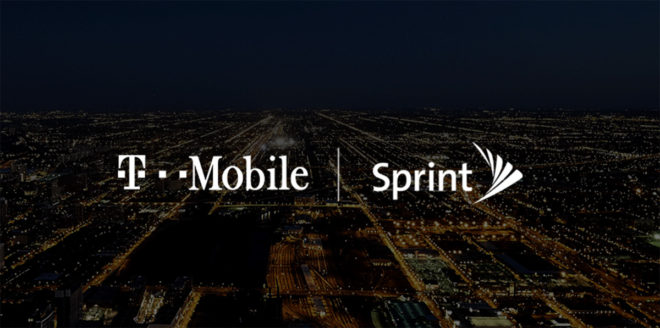 Days after a Senate antitrust subcommittee held a hearing about the T-Mobile-Sprint merger, other members of the U.S. government have begun to express concern over the deal.
Members of the U.S. House have put together a draft letter arguing that a national security investigation of the T-Mobile-Sprint merger is necessary, The letter is being passed around so that it can get signatures before it's sent to Treasury Secretary Steve Mnuchin, who is leading a security review of the merger.
The concern is related to SoftBank — the majority owner of Sprint — and its work with Huawei. That includes a joint effort between SoftBank and Huawei to show off the potential uses of 5G and an agreement between the two companies to utilize 5G "smart service robots". The letter also says that Sprint violated an agreement that it made with the U.S. in 2013 as part of its sale to SoftBank which required Sprint to remove Huawei equipment from its network.
"The Sprint, T-Mobile merger would increase telecommunications risks associated with third-party foreign entities, including Huawei, being utilized in the development of U.S. 5G infrastructure," says the letter, which was obtained by Bloomberg. "Recognizing that these companies operate as subsidiaries of foreign-owned firms — one of which maintains long-standing close ties with Chinese state-influenced entities — a full and robust national security investigation is required."
The U.S. government has shown resistance to Chinese companies like ZTE and Huawei recently. Earlier this year, it was expected that AT&T and Verizon would launch the Huawei Mate 10 Pro, a move that could've exposed Huawei to more U.S. consumers and potentially given its marketshare here a boost. However, reports say that the U.S. government pressured AT&T and Verizon to stop working with Huawei over national security concerns. Considering all of that, it's no surprise to hear that some U.S. lawmakers have concerns about the T-Mobile-Sprint merger due to Sprint and SoftBank's previous dealings with Huawei.
Source: Bloomberg