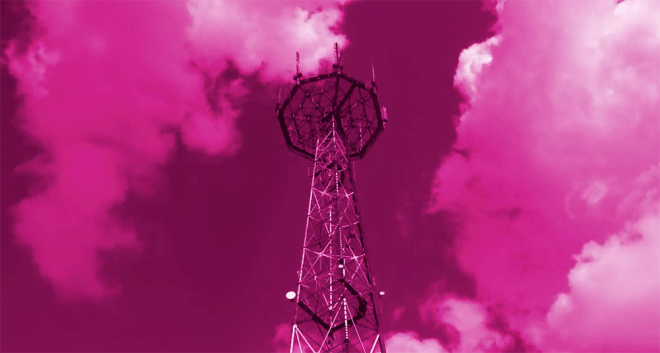 There's been lots of exciting T-Mobile news today, including Oreo updates for Samsung and LG smartphones, and now T-Mo's got some network news to share as well.
T-Mobile CTO Neville Ray today confirmed that T-Mo has done another round of mid-band LTE upgrades in the past two weeks. With these upgrades, hundreds of cell sites across the country have gained more mid-band LTE capacity. The upgrades include AWS and PCS spectrum.
100s of sites were upgraded with more midband capacity in just the last two weeks and #WeWontStop! This is why we've had the fastest LTE network for 4 years!! @TMobile @MetroPCS #Amped pic.twitter.com/8v2FLcsekq

— Neville (@NevilleRay) June 29, 2018
Some of the markets included in this latest batch of mid-band LTE upgrades include Oceanside, CA; Toledo, OH; Buffalo, NY; and Seattle, WA. As usual, I've got the full list of cities and towns that've gotten upgrades down below. Let us know if your city is included!
Kingman, AZ
Buckeye, AZ
Scottsdale, AZ
Phoenix, AZ
Meridian, CA
Sacramento, CA
Ripon, CA
San Jose, CA
Novato, CA
Mill Valley, CA
Vallejo, CA
Mountain View, CA
Salinas, CA
Fresno, CA
Mendota, CA
Santa Maria, CA
Bakersfield, CA
Brea, CA
Laguna Niguel, CA
Irvine, CA
Riverside, CA
Phelan, CA
Fontana, CA
Palm Springs, CA
Desert Hot Springs, CA
San Diego, CA
Oceanside, CA
Chula Vista, CA
Alpine, CA
Upland, CA
Hacienda Heights, CA
North Hollywood, CA
North Hills, CA
Chatsworth, CA
Seal Beach, CA
Santa Fe Springs, CA
Whittier, CA
Santa Monica, CA
Los Angeles, CA
Avon, CO
Palisade, CO
Woodland Park, CO
Greeley, CO
Monument, CO
Stamford, CT
Southport, CT
Greenwich, CT
Fairfield, CT
Darien, CT
Cos Cob, CT
Trumbull, CT
Portland, CT
Middletown, CT
Windsor, CT
Washington, DC
Venice, FL
Naples, FL
Cape Coral, FL
Miami, FL
Tallahassee, FL
Jacksonville, FL
Atlanta, GA
Kaneohe, HI
Kihei, HI
Hayden, ID
Loves Park, IL
Oswego, IL
Evanston, IL
Saint Charles, IL
Schaumburg, IL
Itasca, IL
Dekalb, IL
Algonquin, IL
McHenry, IL
Libertyville, IL
Lake Zurich, IL
Lake Villa, IL
Lake Forest, IL
Kenilworth, IL
Highwood, IL
Crystal Lake, IL
Gary, IN
Wichita, KS
Ottawa, KS
Denniston, KY
Lousiville, KY
Baton Rouge, LA
Gonzales, LA
Scott, LA
New Orleans, LA
Westwego, LA
Kenner, LA
Metairie, LA
Windsor Mill, MD
Gwynn Oak, MD
Havre de Grace, MD
Glen Burnie, MD
Columbia, MD
Potomac, MD
Hyattsville, MD
Suitland, MD
Riverdale, MD
Needham Heights, MA
Needham, MA
Belmont, MA
Watertown, MA
Auburndale, MA
Newton Center, MA
Waltham, MA
Lexington, MA
Kingston, MA
Boston, MA
Milton, MA
Quincy, MA
Medford, MA
Revere, MA
Cambridge, MA
Brighton, MA
Mattapan, MA
Dorchester, MA
Franklin, MA
Saugus, MA
Lowell, MA
North Andover, MA
Chelmsford, MA
Woburn, MA
Framingham, MA
Worcester, MA
Leominster, MA
Grandville, MI
Howard City, MI
Stanton, MI
Six Lakes, MI
Sheridan, MI
Mount Morris, MI
Waterford, MI
Ecorse, MI
Detroit, MI
Canton, MI
Taylor, MI
Dearborn, MI
Roseville, MI
Clinton Township, MI
Saint Paul, MN
Forest Lake, MN
Springfield, MO
Morrill, NE
Lincoln, NE
Omaha, NE
Las Vegas, NV
Henderson, NV
Manchester, NH
Bound Brook, NJ
West Berlin, NJ
East Hanover, NJ
Hasbrouck Heights, NJ
Jersey City, NJ
Roselle, NJ
Hoboken, NJ
Las Cruces, NM
Ranchos de Taos, NM
Albuquerque, NM
Buffalo, NY
Wappingers Falls, NY
Patchogue, NY
Glen Head, NY
Ridgewood, NY
Maspeth, NY
Brooklyn, NY
Astoria, NY
Long Island City, NY
West Haverstraw, NY
Stony Point, NY
Staten Island, NY
New York, NY
Charlotte, NC
Hermiston, OH
Proctorville, OH
Franklin Furnace, OH
Bidwell, OH
Cincinnati, OH
West Chester, OH
Toledo, OH
Calera, OK
Okmulgee, OK
Muskogee, OK
Tulsa, OK
Guymon, OK
King of Prussia, PA
Huntingdon Valley, PA
Perkasie, PA
Millersville, PA
York, PA
Erie, PA
Bayamon, PR
Cidra, PR
Ponce, PR
Florence, SC
West Columbia, SC
Sumter, SC
Keystone, SD
Custer, SD
Goodlettsville, TN
Levelland, TX
San Benito, TX
Harlingen, TX
Missouri City, TX
Houston, TX
Southlake, TX
Dallas, TX
Grand Prairie, TX
Garland, TX
Coppell, TX
Helper, UT
Green River, UT
West Valley City, UT
Portsmouth, VA
Norfolk, VA
Virginia Beach, VA
Smithfield, VA
Henrico, VA
Ruther Glen, VA
Alexandria, VA
Woodbridge, VA
Seattle, WA
Kent, WA
New Cumberland, WV
Yawkey, WV
Sumerco, WV
Scott Depot, WV
Charleston, WV
Nitro, WV
Milwaukee, WI
Sheridan, WY
Cheyenne, WY
Source: Neville Ray (Twitter)