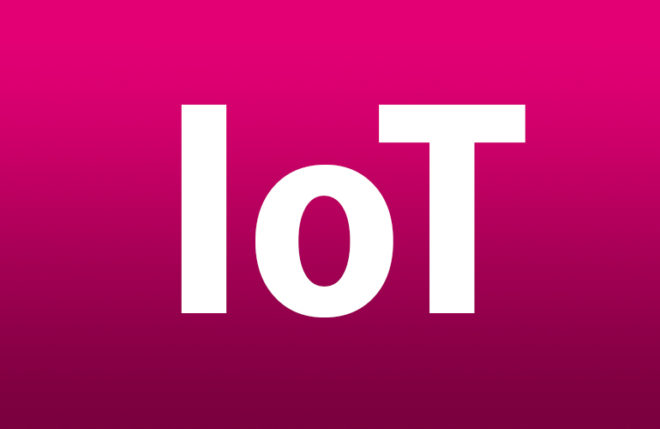 Two years after T-Mobile originally formed an Internet of Things (IoT) partnership with Twilio, the two have come together to make more IoT news.
T-Mobile has teamed up with Twilio to create a developer platform for Narrowband IoT (NB-IoT). Twilio Narrowband is a cellular low-power wide-area network technology that the companies say will help to reduce prices and increase battery life for intermittent low-bandwidth connections. The platform is made up of three parts:
Narrowband SIMs: Helping to get IoT developers up and running quickly with self-service onboarding, no contracts, and two-day shipping.
Twilio Narrowband IoT Developer Kit: Includes an Arduino-based development board, Grove sensors chosen for low-powered wide-area solutions, and the u-blog LTE Cat NB1 SARA-N410 hardware module that's been certified for use with T-Mobile's Narrowband IoT network.
Twilio Breakout SDK: Aims to reduce the complexity of hardware and heterogenity of different networks by handling tasks like network registration while also optimizing communication between devices and cloud services.
Twilio's Narrowband Developer Platform will be available for beta access in early 2019 with pricing starting at $2 per month for a developer plan, $10 per year or $5 per year at scale for the Production Annual Plan, and $8 per year or $4 per year at scale for the Production Five-Year Plan.
Here's T-Mobile CEO John Legere on this Twilio partnership:
"Together with Twilio, the Un-carrier is unleashing developers and building an entirely new ecosystem for IoT solutions. I can't wait to see what awesomeness they create! Once again, T-Mobile is at the forefront of innovation, enabling a world where anything and everything can be connected. The possibilities are endless!"
And here's Chetan Chaudhary, general manager and vice president of IoT at Twilio:
"The introduction of T-Mobile's Narrowband IoT network provides a tremendous opportunity for developers who are innovating and building new categories of devices that don't exist today. By applying Twilio's proven approach for cellular IoT connectivity to Narrowband, it will remove barriers so developers can focus on building devices and dreaming up new use cases that don't yet exist. We can't wait to see what you build!"
Narrowband IoT is meant for Internet of Things devices, like connected home appliances, vehicles, and more, that don't need a lot of bandwidth. Using NB-IoT, these devices can consume less battery power compared to previous cellular machine to machine (M2M) devices, which can result in a lower cost to operate. NB-IoT is built for smaller data packets like timestamps, GPS coordinates, and status updates.
T-Mobile has been making a major IoT push in recent years. This includes its partnership with Twilio back in 2016, offering its first NB-IoT plan in early 2018, and then launching its nationwide NB-IoT network months later. While other U.S. carriers also offer IoT service, T-Mobile seems to be making it a major focus, making a name for itself in the IoT community while finding another way to attract more customers and continue to grow. Partnering with Twilio on the Narrowband Developer Platform will help to continue to push IoT and get more people using T-Mobile's nationwide NB-IoT network.
Source: T-Mobile