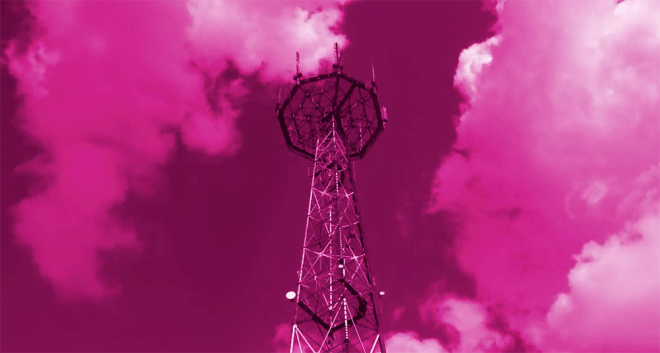 Days after rolling out mid-band LTE capacity upgrades, T-Mobile has deployed some low-band upgrades, too.
T-Mobile CTO Neville Ray recently confirmed that T-Mo has rolled out low-band LTE to more cell sites to improve coverage. These upgrades low-band LTE upgrades typically include both 600MHz and 700MHz spectrum.
Our network team added lowband LTE to 100s of sites in just two weeks, which means more and better coverage. And #WeWontStop!! @TMobile @MetroPCS #AcrossTheGrid pic.twitter.com/SjhA0asSne

— Neville (@NevilleRay) May 19, 2018
Some of the cities included in this latest round of low-band LTE upgrades include Long Beach, CA; Atlanta, GA; Las Vegas, NV; and Norfolk, VA. As usual, I've got the full list of cities at the bottom of this post.
Has your city been included in this latest batch of low-band LTE upgrades?
Opelika, AL
Salem, AL
Phoenix, AZ
Rogers, AR
Long Beach, CA
Newbury Park, CA
La Mesa, CA
Cardiff By the Sea, CA
El Cajon, CA
Encinitas, CA
Vista, CA
San Diego, CA
Sunnyvale, CA
San Francisco, CA
Palo Alto, CA
San Mateo, CA
Concord, CA
Lafayette, CA
Oakland, CA
Berkeley, CA
Milpitas, CA
Scotts Valley, CA
San Jose, CA
Ceres, CA
Livingston, CA
Modesto, CA
Sacramento, CA
Yuba City, CA
Alturas, CA
Truckee, CA
Denver, CO
Central City, CO
Stratford, CT
Port Orange, FL
Tampa, FL
Lehigh Acres, FL
Punta Gorda, FL
Bonita Springs, FL
Sarasota, FL
Decatur, GA
Lilburn, GA
Atlanta, GA
Forsyth, GA
Norman Park, GA
West Point, GA
Columbus, GA
Ewa Beach, HI
Nampa, ID
Rolling Meadows, IL
Bolingbrook, IL
Naperville, IL
Chicago, IL
Indianapolis, IN
Fair Oaks, IN
Olathe, KS
Louisville, KY
New Orleans, LA
Bowie, MD
Kingston, MA
Riverview, MI
Detroit, MI
Portage, MI
Grand Portage, MN
Kansas City, MO
Las Vegas, NV
Reno, NV
Freehold, NJ
Lakewood, NJ
Santa Fe, NM
Espanola, NM
New York, NY
Mount Vernon, NY
New Rochelle, NY
Clifton Park, NY
Sharon Springs, NY
Corning, NY
Columbus, OH
Chagrin Falls, OH
Mentor, OH
Cleveland, OH
Akron, OH
Oklahoma City, OK
Stigler, OK
North Augusta, SC
Mount Juliet, TN
Woodbury, TN
Nashville, TN
Chattanooga, TN
Holladay, TN
Irving, TX
Mesquite, TX
Dallas, TX
Roanoke, TX
Wichita Falls, TX
Abbott, TX
Brownsville, TX
Austin, TX
El Paso, TX
Salt Lake City, UT
Caret, VA
Norfolk, VA
Fort Lee, VA
Freeland, WA
Spokane, WA
Upper Tract, WV
Source: Neville Ray (Twitter)