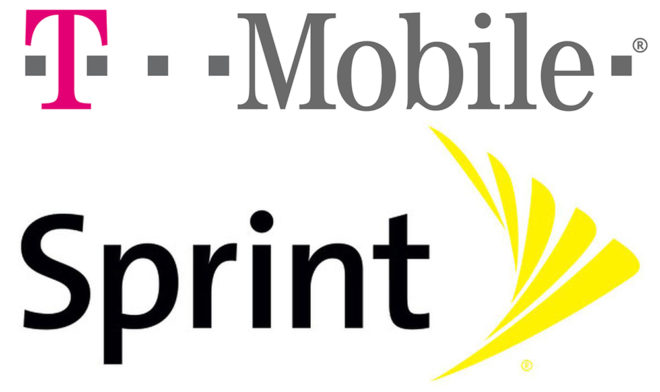 Last November, T-Mobile and Sprint confirmed that they'd ended their oft-rumored merger negotiations, and we thought that that'd be the end of that. It turns out that the two companies still want to get together, though.
T-Mobile and Sprint have restarted merger talks, according to sources speaking to the Wall Street Journal. Details on the negotiatons are light, as the sources say that T-Mo and Sprint are in preliminary talks. It's possible that they could fail to reach an agreement.
Early merger negotiations between T-Mobile and Sprint have also been reported by Bloomberg, whose sources say that executives from SoftBank (Sprint's largest shareholder) and Sprint have had contact with Deutsche Telekom (T-Mobile's parent company) about a possible deal. Also of note is that SoftBank CEO Masayoshi Son and Deutsche Telekom CEO Tim Hoettges told investors this week that they'd be open to talking about a merger.
This marks the third time that T-Mobile and Sprint have shown interest in merging. The two companies reportedly came close to a deal in late 2017 but the talks ultimately fell through, with T-Mo CEO John Legere saying that any deal "will have to result in superior long-term value for T-Mobile's shareholders compared to our outstanding stand-alone performance and track record."
The current situations of T-Mobile and Sprint aren't terribly different from what they were last fall. While T-Mobile is comfortably in third place among U.S. carriers with more subscribers than Sprint, though, T-Mo would probably be interested in Sprint's spectrum.
We'll just have to wait and see if T-Mobile and Sprint can come to an agreement this time around. Even if they do strike a deal, which would likely take some time since talks are still preliminary right now, the agreement would be subject to regulatory review.
What do you make of these latest merger talks between T-Mobile and Sprint? Do you think that they'll finally get a deal done this time?
Sources: Wall Street Journal, Bloomberg